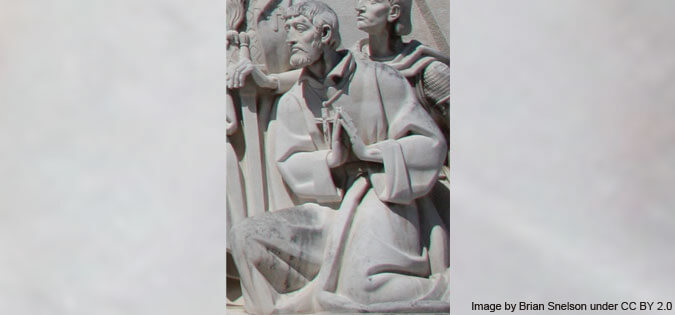 What mountains must I climb to reach the house of God? What must I sacrifice? St. Francis Xavier had to shed his vanity and pride, leaving behind a promising teaching career in Paris for a life of celibacy, poverty, and service. By doing this and following his friend Ignatius into ministry and evangelization, he let his light shine even brighter.
What do you need to leave behind to follow the path of God?
—Excerpted from 2019: A Book of Grace-Filled Days by Margaret Felice
Image by Brian Snelson under CC BY 2.0.

Print Friendly