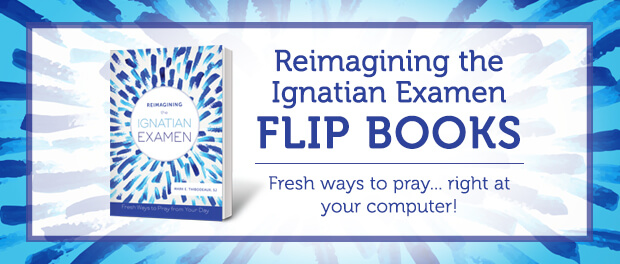 St. Ignatius believed that gratitude was among the highest of virtues. This week, pray with a special Examen that invites you to dwell in gratitude. It's one of our new Reimagining the Ignatian Examen Flip Books. Using prayers from the new book Reimagining the Ignatian Examen by Mark E. Thibodeaux, SJ, the flip books bring the Examen to your desktop, laptop, or mobile device. Each week during July at dotMagis we'll share a different Examen by Thibodeaux. Learn more about the book here.
If the embedded feature doesn't display in your e-mail or mobile device, use this link to start your prayer.
---
Today's 31 Days with St. Ignatius link is Why Do We Pray?

Print Friendly