Vinita Hampton Wright serves as managing editor of the trade books department of Loyola Press. She has written various fiction and non-fiction books, including the novel
Dwelling Places
with HarperOne,
Days of Deepening Friendship
and
The Art of Spiritual Writing
for Loyola Press, and most recently,
Small Simple Ways: An Ignatian Daybook for Healthy Spiritual Living
. Vinita is a student and practitioner of Ignatian spirituality, and from 2009 to 2015 she blogged at
Days of Deepening Friendship
. For the past few years, she has co-led small groups through the 19th Annotation of the Spiritual Exercises. She lives in Chicago with her husband, three cats, and a dog. In her "spare" time these days, she is working on her next novel.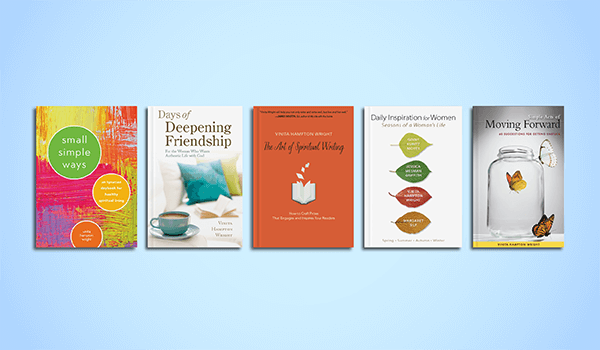 Vinita's Books
Small Simple Ways: An Ignatian Daybook for Healthy Spiritual Living
The Art of Spiritual Writing: How to Craft Prose That Engages and Inspires Your Readers
Daily Inspiration for Women
Simple Acts of Moving Forward: 60 Suggestions for Getting Unstuck
Days of Deepening Friendship: For the Woman Who Wants Authentic Life with God