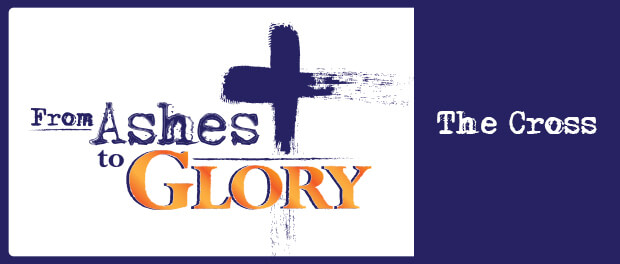 This post is a part of the Lenten series "From Ashes to Glory."
The Word
While they were eating, he took a loaf of bread, and after blessing it he broke it, gave it to them, and said, "Take; this is my body." Then he took a cup, and after giving thanks he gave it to them, and all of them drank from it. He said to them, "This is my blood of the covenant, which is poured out for many. Truly I tell you, I will never again drink of the fruit of the vine until that day when I drink it new in the kingdom of God." When they had sung the hymn, they went out to the Mount of Olives.
—Mark 14:22-26
Reflect
When we receive the Body and Blood of the Redeemer with reverence, we enact a holy yearning. Our reverence and devotion do not make us worthy to have Him under our roof. Yet He comes. So our way of welcoming Him is to keep good order in what's under the roof.
1. Give Thanks. I thank God for this day, for my life, for all I am and have, and for His Word.
2. Pray for Light. I ask the Father to let me see my day as the Holy Spirit sees it, and to show me what I need to see.
3. Find God. I look at my day in the light of the Spirit.
I look at what I have done and not done.
Am I putting up with a bad habit?
Have I found God in the quiet?
4. Anything Wrong?
Have I ignored God? Have I neglected God's gifts?
Where have I pleased others instead of pleasing God?
Before the crucifix, I express my contrition to God and repent of my sins.
5. What Now?
I look forward in hope.
What am I to do now? What do I have to avoid?
Prayer
That You would narrow down Your love,
Lord God of heaven and earth,
and find Your way into a billion souls
singly, to visit there and even stay,
amazes me and makes me wonder
whether my mind and heart
can stretch enough to grasp
that You are here, and to keep alive
to Your steady, unremitting love.
My heart is intermittent at best, Lord,
so I beg You to help me
keep loving You longer and longer,
until my whole mind and heart are filled
with You, even before You come.
Amen.