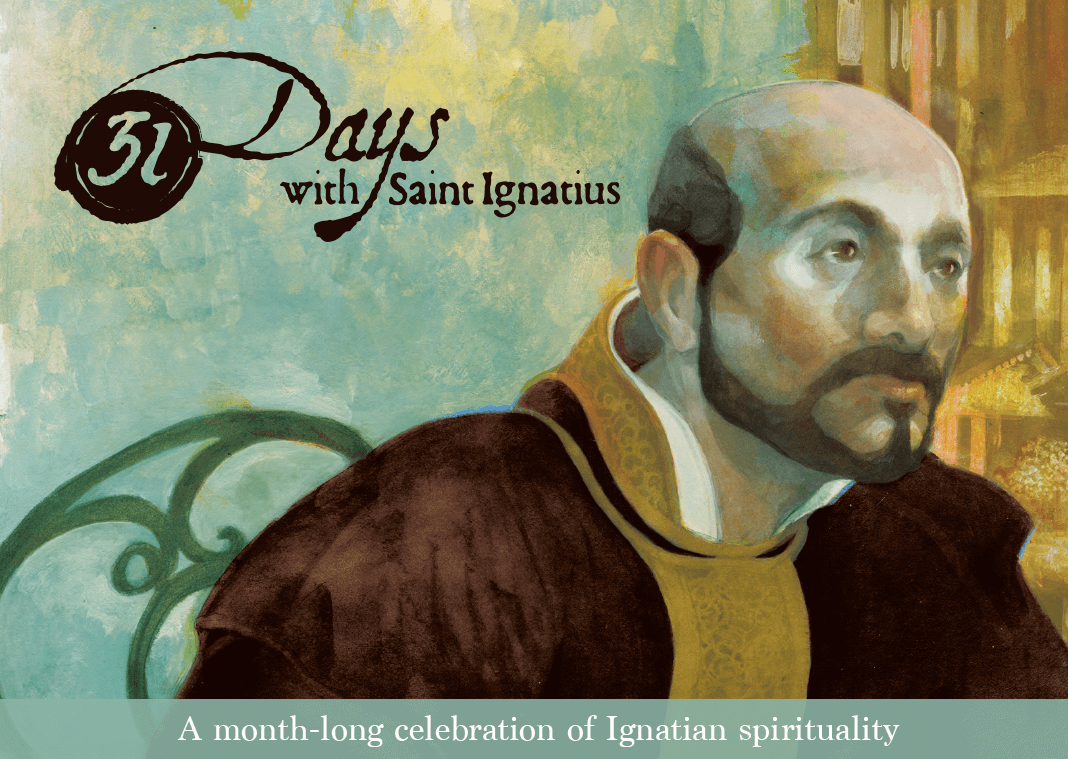 Welcome to the 11th-annual 31 Days with St. Ignatius, a month-long celebration of Ignatian spirituality. In honor of the feast of St. Ignatius Loyola on July 31, we offer a selection of articles, blog posts, and videos to help you explore the riches of Ignatian spirituality.
Subscribe to the dotMagis blog (link in sidebar) for more Ignatian inspiration throughout the year.
Day 1
Five Things the Spiritual Exercises Taught Me About Jesus
Day 2
Day 3
Day 4
Two Hints for Recognizing the Two Ignatian Movements of Consolation and Desolation
Day 5
Day 6
Day 7
Day 8
Day 9
St. Ignatius, a Mystic and a Beggar, Teaches Trust and Generosity
Day 10
To Toil and Not to Seek for Rest
Day 11
Day 12
The Truth and Comfort in Ignatian Spirituality
Day 13
Six Fascinating Jesuits You've Probably Never Heard Of
Day 14
Day 15
When We Can't Have What We Want
Day 16
If You Are Looking for God, God Will Find You
Day 17
Five Gifts of Ignatian Spirituality for the Aging
Day 18
Exploring the Examen Step-by-Step: Give Thanks
Day 19
Day 20
The Contemplation on Divine Love
Day 21
Day 22
Day 23
Resistance in the Spiritual Life
Day 24
Day 25
Day 26
Day 27
Encounters in Imaginative Prayer
Day 28
Creativity and the Ignatian Spirit
Day 29
To Give and Not to Count the Cost
Day 30
Little Lesson from St. Ignatius of Loyola
Day 31
How Much Do You Know About Ignatian Spirituality? Quiz
For more celebration throughout the month of July, join us at Facebook.com/IgnatianSpirituality. Use the hashtag #31DayswithIgnatius on your favorite social media, and share the ways you've been touched by St. Ignatius and the spiritual outlook that bears his name.
If you're ready to go deeper into Ignatian spirituality, try the online retreat An Ignatian Prayer Adventure. Or see a selection of Ignatian books from Loyola Press.
Share 31 Days with Saint Ignatius
If you use a graphic on your website, please add a hyperlink to https://www.ignatianspirituality.com/31-days-with-saint-ignatius.