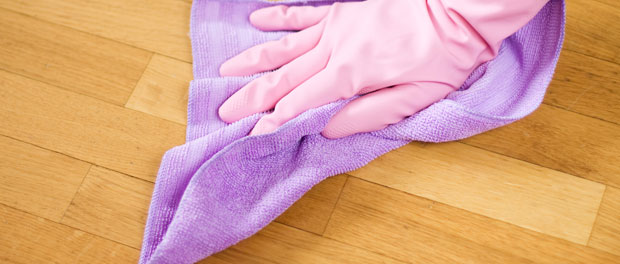 I hired a housecleaner because I simply cannot keep up with a full-time job, choir practices, leadership with a women's fellowship, family obligations, and oh…too much going on.
Carissa labored for three hours in my absence, and afterwards, our house looked very different to me. Returning home that evening, I stepped back and saw my house with new perspective. It was as if another person were showing it to me.
What did the house look like through the housecleaner's eyes? I have no idea what her faith tradition is or isn't, but it's pretty clear what mine is! When visitors enter the front door, the first thing ahead of them is a framed copy of Rembrandt's The Return of the Prodigal Son with a museum light above it.
I wondered what the housecleaner thought as she changed the sheets in our bedroom with its framed poster of all the saints of the California missions and our icons of Our Lady of Loreto and St. Joseph.
As Carissa dusted under the porcelain figurine of Mary in the dining room and the statue of the Sacred Heart on the family room fireplace, what did she think? As she cleaned the kitchen sink below a clay icon of St. Martha, made by the monks of Valyermo, did she wonder who that woman was?
As I surveyed my clean home, I noticed that the guest room nightstand holds a few books on Ignatian spirituality. Am I pushing my perspective on houseguests? The dresser has a handwoven basket from Africa and a picture of the man who made it—a reminder of the sisters and brothers in distant lands who benefit from our almsgiving. Am I showing off like a Pharisee?
My new set of eyes evaluated my household. Are we over the top with visual reminders of our Catholic faith in every room?
It was like an Examen of my physical surroundings. I was grateful for Carissa's labors and I felt as if I were walking back through my home's day. Knowing someone else witnessed my mess, usually kept from public view, I wondered:
What does my house say about me and what I value?As I engaged in this particular Examen of my house, I asked myself if I even see these familiar items at all anymore. I heard a caution to make sure that my faith is not merely on display.
Most days I walk past my belongings without seeing them—like an un-"Examen"-ed life.
I noticed afresh the over-stuffed closet with too many ill-fitting shoes. Why do I hold on to so much? I made a decision for tomorrow: to simplify.
Carissa dusted frames of Marian photos my photographer husband took during our travels. She vacuumed, scrubbed, and polished. She was gone when I arrived home to enjoy the fruits of her labors. There was no criticism to be heard, no shame about the dirt. It was just clean.
Sort of like when Christ cleans my spiritual home.
Suddenly, I'm thinking about the Sacrament of Reconciliation. In Reconciliation, I invite another to come in and see the clutter in my spiritual house, the things that embarrass me, my dirty laundry and smelly bathroom. And by the grace of God, the priest helps me clean it up. And I don't even have to pay him by the hour!