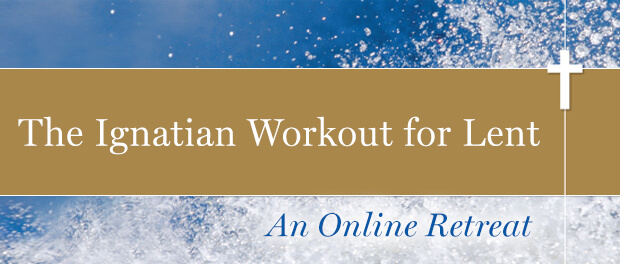 The story of Jesus calming the storm is the starting point this week in the Ignatian Workout for Lent. Listen to Tim Muldoon's reflection below. If you'd like, share some of your own reflections in the comments.
Prayer
Speak to God of the storms in your life: the experiences that make it difficult to remain faithful to the call Jesus has given you. Bring what is secret before Jesus and ask him to drive the storms away.
Action
Use an experience of a "storm" as an opportunity to give thanks to God. Become aware of your natural desire to react negatively, to lash out in anger or hurt. Take time to invite God into the experience, and see it the way Jesus saw the storm.
Learn more about the book that inspired this retreat.