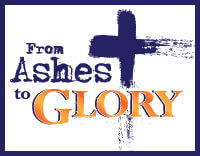 Earlier this week we suggested An Ignatian Prayer Adventure as one way to observe Lent. Start your retreat this Sunday (Feb. 10) to follow the experience through Lent and Easter.
Here are a few other ideas, all inspired by the Examen.
From Ashes to Glory is a seasonal journey with the Examen, using material by Joseph Tetlow, SJ. Two dotMagis posts a week will be devoted to this experience, an introduction on Sundays and the prayer of Examen later in the week.
Other6 Prays Lent provides daily prompts to help us broaden our ideas of where God can be found. Share your 140-character answers on Other6, or answer with a longer reflection on your own blog.
Lunchtime Examen is a series of six guided Examens that I narrated.
For even more Lenten ideas, see our page of Lent resources.