Jesuits and Their Lay Partners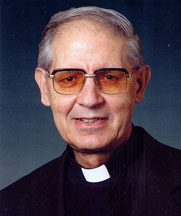 Fr. Adolfo Nicolas, SJ, Superior General of the Jesuits, reflects on Jesuit institutions and lay people. This is from a summary of a talk he gave recently to Jesuits working in the social apostolate:
Mobility is essential to our charism; thus we need to learn a new way of discernment, to let go and move on. For example, when starting a school, we should immediately prepare our lay successors so that we can hand the work over to them after no more than 15 to 30 years. He also stressed the fact that the shrinking number of Jesuits is being compensated for by the growing number of competent lay people who wish to work in our institutions. This gives us the freedom to dream again, to be creative, flexible and mobile. He encouraged us to see our institutions as our children: let them go off, get married and go their own ways.
The following two tabs change content below.
Latest posts by Jim Manney (see all)