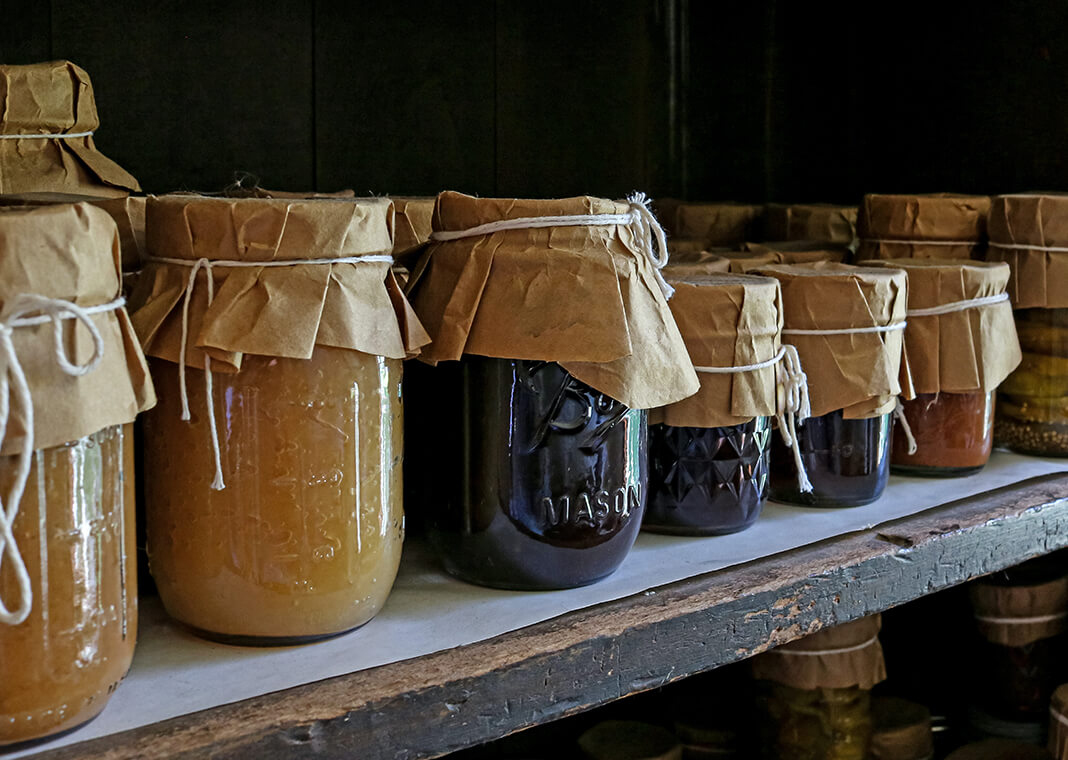 I was a city kid until I moved to rural Vermont in 1979, where even now there are more trees than people. The northeast corner of Vermont is known for the exquisite fall foliage. People come from around the world to soak in the saturated reds and yellows and orange of the leaves, the brilliant blue skies, and the crisp, fresh air. The drive to work on country roads every morning was pure joy.
Why wasn't everyone else as happy as I? They enjoyed talking about their gardens and canning and freezing the ripening vegetables and fruit. They were proud of their work and loved seeing the shelves fill up with the beautiful jars. But satisfaction didn't equate with joy. They might have enjoyed picking apples with their children, making cider, and freezing pie filling, but why weren't they happy? Why was I sensing dread? It took a few more years watching the changing seasons for me to understand that what I was sensing was what I now call "autumn panic." School starts before summer is over, leaves turn color, and the animals—even the human ones—feel the primal urge to get ready for winter. It's coming and coming faster than our wishes or denials allow.
Today I am watching children going to school, leaves are beginning to turn, and I'm canning applesauce and jams for those freezing winter mornings when a taste of summer will ease the chill with good memories and delicious flavors. I find myself wondering if, as a child, St. Ignatius ever hung out in the castle kitchen when the cooks were doing the same thing. I'm guessing he did, and with his charm, I'm sure the cooks gave him extra treats of bread and jam.
I have been in my own autumn panic these past few months as I adjust mentally and emotionally to ending the 19th annotation. I've been restless, anxious, wanting closure, and longing to feel confidence. I have kept the customary prayer practice of the past year and felt confusion. I had hoped to keep the momentum of the Exercises going and prayed to be brought deeper into the heart of Christ. But dread was a constant companion, telling me that keeping that momentum going was impossible, and I was old enough to realize that.
My spiritual director suggested reading Fr. Timothy Gallagher's The Discernment of Spirits. After a few pages, I knew that Ignatius was helping me again, offering a user manual for my life after the Exercises. His 14 rules for discernment written 500 years ago named and then walked me out of spiritual desolation to an understanding of what has been happening in my life, throughout my life. I was encouraged to understand that consolation eventually follows desolation. Just as we prepare for other challenges throughout our lives, we can prepare for the challenges to our spiritual life.
Ignatius calls our biggest challenge "the Enemy," who is dedicated to our spiritual destruction. The Enemy wants us isolated, but we know we have Ignatius and centuries of dedicated, faithful companions who have been led by his wisdom. The Enemy is clever enough to trick us. He is a skilled, malicious liar whose deceit can distort any person's journey of faith. Yet his convincing illusion of power and knowledge disappears when we reach out to a spiritually wise person in our life. The Enemy works to confuse us and convince us that we are alone when right next to us is the Lord of Mercy and the Father who loves us completely. When we understand this and ask for help, the Spirit's wisdom and grace shut down the Enemy.
My joy came when I understood that we can prepare for the next assault and not dread it. Prayer, God's grace, and honest self-reflection liberate us and help us work on our defenses. We are not helpless. We have what we need.
I would love to give Ignatius a hug right now—and some bread and homemade jam.
Photo by Dale Jackson from Pexels.