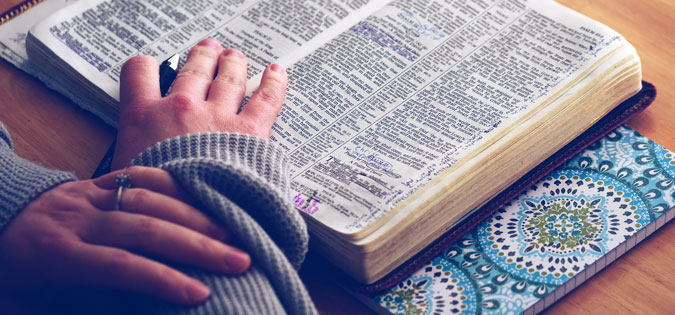 You may have heard of the 19th annotation in regard to prayer retreats or the Spiritual Exercises of St. Ignatius. Simply put, the 19th annotation—sometimes called an Ignatian Retreat in Daily Life—is a version of the Spiritual Exercises designed for people who cannot be away for 30 days to do the Exercises as they were practiced originally. Most of the time, the "19th" is done by people who work full-time but who want to do the Spiritual Exercises. So the Exercises are extended over several months, and the retreatants do weekly prayer practices, readings, and meditations.
Often, the 19th is done in small groups. The group will meet weekly to receive new material from the leader, discuss how the Exercises are going for them, and do some prayer practices together. Each person in the group will be encouraged (or it may be mandatory) to see a spiritual director weekly for the duration of the retreat.
The 19th annotation has caught on in parishes because it applies all the material from Ignatius's Spiritual Exercises but does it over time, for busy people. It also provides small-group support and community while going through this lengthy retreat.
Some factors to keep in mind if you are considering making the Exercises in this format:
Some discipline is required to do your own daily prayer, reading, and meditation. You should expect to devote 45 minutes or more each day, but no one will be checking on you or asking you to turn in assignments.
Spiritual direction will encourage you but also challenge you.
Any group retreat work carries risks and blessings.

You may get to know other retreatants more personally.
You may be moved by the Holy Spirit to share your own life with others more deeply than before.
You will be responsible to hold in confidence whatever people share in the group.
You will probably be surprised at how much it helps to go through this with other people.
You may have to deal with your own reactions to others in the group—and their reactions to you.
You may realize that you would like to continue some manner of spiritual friendship when the group has completed the Exercises. For instance, you and another person from the group may decide to pray together or have coffee and conversation on a regular basis.
Especially if you belong to a large church community in which you struggle to feel connected to others, the 19th annotation of the Spiritual Exercises can offer a wonderful opportunity to be involved more intentionally with others as you learn together to pray and grow spiritually. The content of the Spiritual Exercises can be effective no matter how you make your retreat: a 30-day silent retreat, the 19th, or a shorter, eight-day version you do on your own with a spiritual director.
If you want to know more about the Spiritual Exercises, explore here. But also talk with people who have done this retreat in some form.
You can do an online version of the 19th annotation from Creighton University's Collaborative Ministry Office here. For a book companion through the retreat, see The Ignatian Adventure by Kevin O'Brien, SJ.