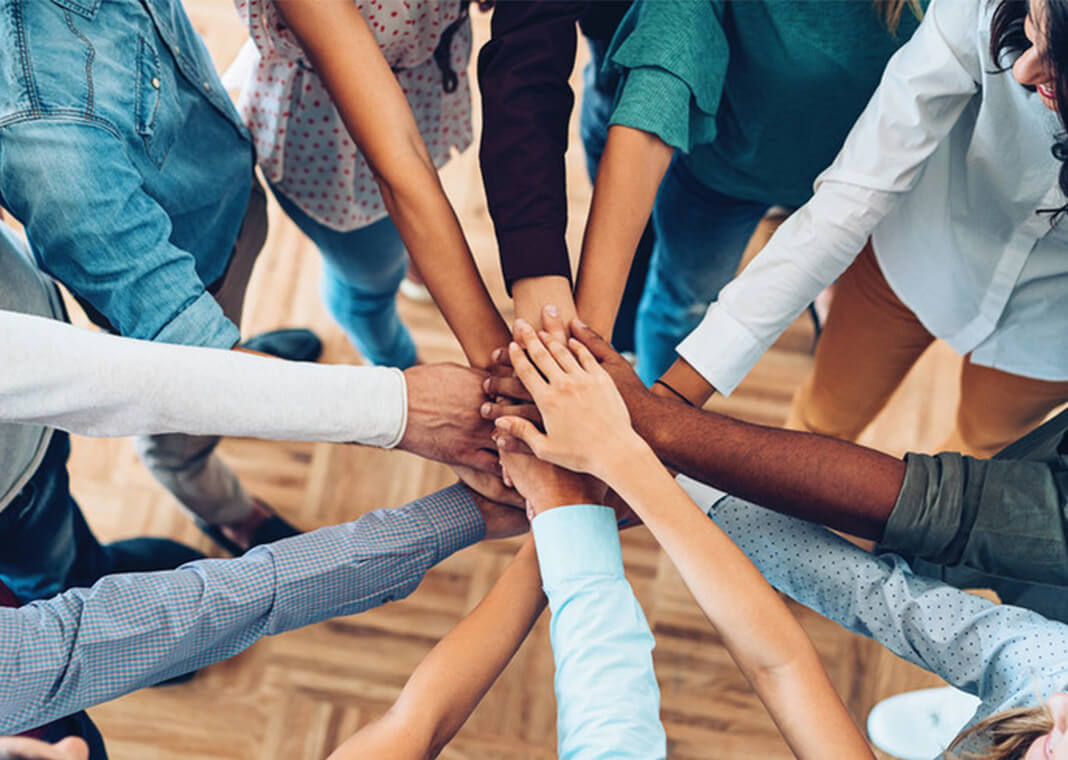 When we consider the Incarnation we tend to think about Christmas and the 33 years that followed. But in the Ignatian tradition—indeed, in the Christian understanding—incarnation is continuing and ongoing. Jesus, after his Ascension, did not disappear forever more. "God is everywhere," people say. "A God who is everywhere is just as easily nowhere," says Ronald Rolheiser in his book The Holy Longing.
Rolheiser talks about the need for a God who has skin, that is, physically real and touchable. Physicality is important in any relationship, especially the most important relationship. So where is this touchable God? Within the body of believers! The profound thing is realizing that the Body of Christ is not a metaphor. Each believer, with his or her skin and bones, makes up the Body of Christ literally, as much as the Jesus who walked the earth.
God takes on flesh so that every home becomes a church, every child becomes the Christ-child, and all food and drink become a sacrament. God's many faces are now everywhere, in flesh, tempered and turned down, so that our human eyes can see him. God, in his many-faced face, has become as accessible, and visible, as the nearest water tap. That is the why of the incarnation. (The Holy Longing)
This revelation gave new life to my own ministry as a volunteer Eucharistic minister at a Boston hospital. Not only was I bringing to patients Christ in the Eucharist, but I was bringing Christ by my presence. I could have as easily prayed for them, but how could I expect my prayers to be answered fully without letting myself be Christ for them? A prayer for comfort prayed with a person to offer comfort is a prayer that has been answered by a God who still walks the earth in the flesh of you and me. In person I could not only bring them the Eucharist, I could be God's ear for them, God's touch, and God's comfort—literally.
Knowing that I have a God with skin, incarnate in those around me, completely magnified my appreciation of loved ones. When my girlfriend listens to me, Christ is there listening. When my parents offer me a meal, Christ is there cooking. When a friend offers me a ride, Christ is there driving. Each action they take is a mini-incarnation, here and now, giving God skin.