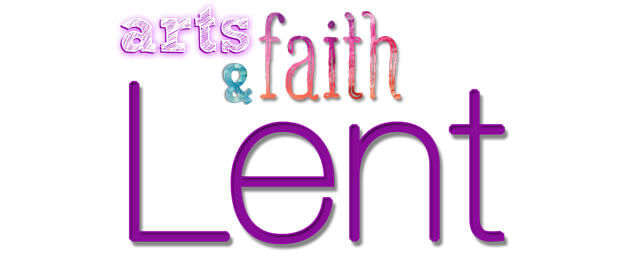 Each week of Lent, we'll provide an Ignatian prayer for you, inspired by a video from Arts & Faith: Lent.
The video and prayer for the Second Week of Lent, Cycle C, are based on Luke 9:28–36. The art is Lorenzo Lotto's The Transfiguration of Christ.
Preparation
Prepare for a period of meditation by sitting comfortably, closing your eyes, and breathing deeply for a moment or two. Allow any present concerns to move across your mind and wait off to the side for now.
Transfiguration on an Ordinary Day
We think of transfiguration as a form of miracle, something that could not happen to an ordinary person on an ordinary day. However, every sacred story is meant to reach us in our own lives, in its own way.
Close your eyes and bring to mind a bright, clean place where you are in the open, where your sight is unhindered but can reach for miles in every direction. There is no clutter or noise in this place, only a breeze and soft light, this level easy place where you stand, and the sound of your own breathing, which is calm and regular.
A figure approaches from the distance. You wait for this person to come close, and in a few moments, Jesus stands there with you. Two other people are with Jesus. Both are people you know and love. Both are people who have always offered you wisdom and support. They may be alive or dead, but they are here now, with you and Jesus.
You ask why the three of them have come. They wait a long moment before answering, and in that moment, each of them, including Jesus, gazes at you with much love and intensity. You can tell that they want you to pay attention. Finally, Jesus says, "We want to help you see your life more clearly."
One of the others says, "From where we are, we see you very well—your joys and hurts, your gifts and fears."
The other says, "But, above all, what we see is you bathed in the light of God's enduring love."
Then you say, "I am here to listen to whatever you have to say to me."
And you listen. They tell you something you need to know. It's something about you—a choice that's in front of you, or a problem that worries you, or a dream you have been afraid to embrace. You do not speak but listen and open your heart to hear what they have to say.
Perhaps they say several things to you. But the one sentence or image that makes the biggest impression on you is this: __________.
Concluding Prayer
Glory be to the Father,
and to the Son,
and to the Holy Spirit.
As it was in the beginning,
is now, and ever shall be,
world without end.
Amen.