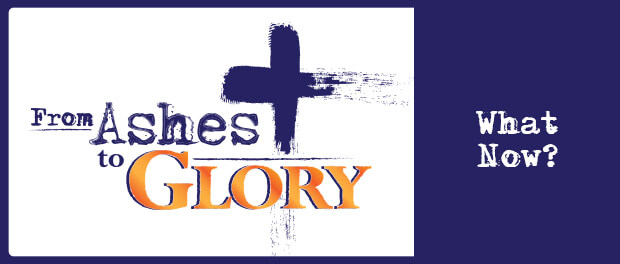 This post is a part of the Lenten series "From Ashes to Glory."
When settling on what to do tomorrow—the fifth prayer moment in the Examen—we keep two things in mind. First, love consists in this: "not that we loved God, but that God loved us and sent his Son as an atoning sacrifice for our sins" (1 John 4:10). We want to live a holy life not because we thought it up, but because the Father chose us, Christ calls us, and the Spirit guides us.
And second, all that is holy has love at its core. Being with Jesus, being his servant, is being in love.
Christ's disciples accept love from God. We honor one another and ourselves. Whatever we do lovingly for others—especially the helpless and the needy—we do for God. So we try to set ourselves to do everything for the love of God.
God loves a humble heart. We will learn humility if we steadily examine our thoughts, words, and deeds. We learn more deeply that Jesus Christ is the eternal center of our lives. Everything orbits around Him. Praise Him.