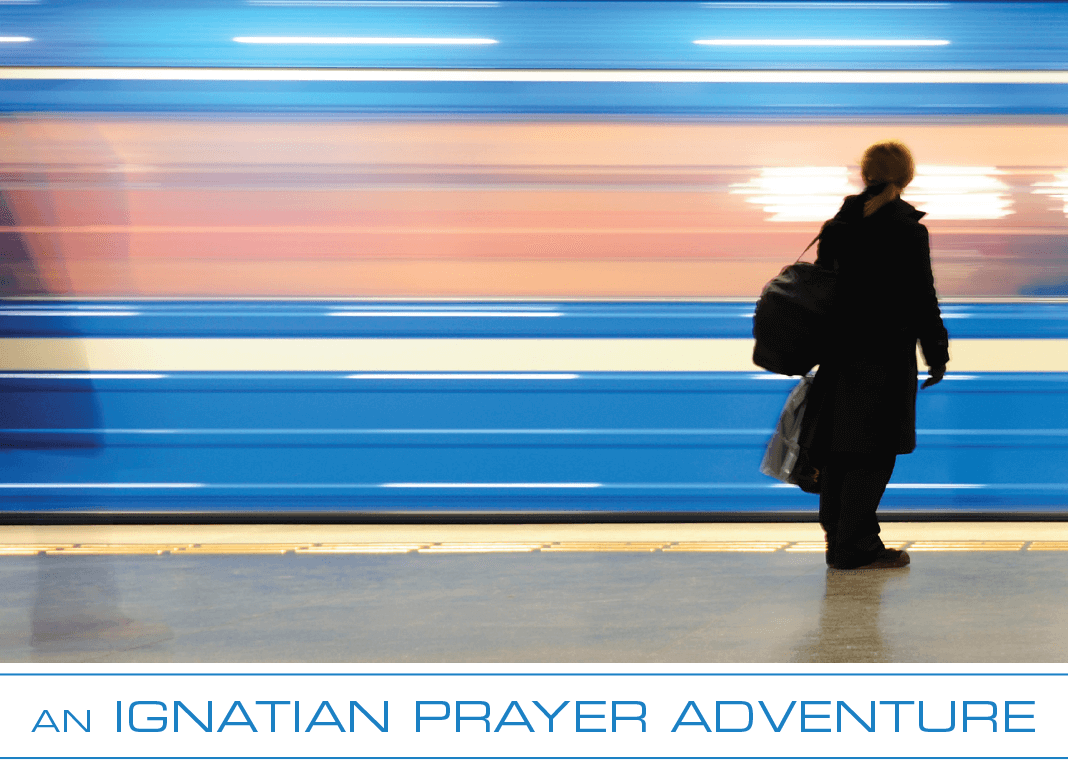 This is a guest post by Michelle Francl-Donnay, as she begins An Ignatian Prayer Adventure.
I am standing in front of the chair in my study, the materials for this time of prayer close at hand: my Bible marked with a passage from Isaiah, a sheet of paper with the instructions for the day, and a cup of tea, its steam swirling up like incense, its bitter sweetness promising equal measures of courage and comfort for the next half-hour. I am ready—or perhaps not.
Suddenly I am 16 again, standing on the edge of a 10-meter diving tower on a mountainside near Oaxaca, my friend urging me, "¡Vaya, vaya!" Go, go! The view was amazing, the cool water below enticing in the summer's heat. Still, I hesitated, not sure whether to dive or head back down the ladder to the three-meter board. Could I control my dive well enough to knife cleanly into the water? Or would I end up cart wheeling into the pool, the breath knocked out of me?
Back in my study, on a winter's day, the thought of diving into this time with God is similarly enticing—and intimidating. I have embarked on adventures with Ignatius before, and know that once launched, God will work on me with the inevitably of gravity. My trajectory is not entirely in my own hands, and the results may indeed take my breath away. I hesitate, wondering if I should retreat now, until I remember St. Augustine who, setting out on a similar journey to seek the Lord, prays:
Say to me in the fullness of your mercy, my Lord and my God,who you are for me. Say to my soul, "I am your salvation." Say it in such a way that I hear and understand. I will hasten after that voice. (Confessions, Book I, Chapter 5)
With Augustine's words echoing, I take a deep breath, collect myself, and dive into Isaiah: "And now, thus says the LORD, who created you…I love you, I give nations in return for your life. Do not be afraid."
Oh. God is so anxious for me to join him on this journey that he offers to trade entire nations for my life, that he promises me safe passage through fire and water. Why did I hesitate? "Come, come!" he says, and I hasten to hear God's voice.