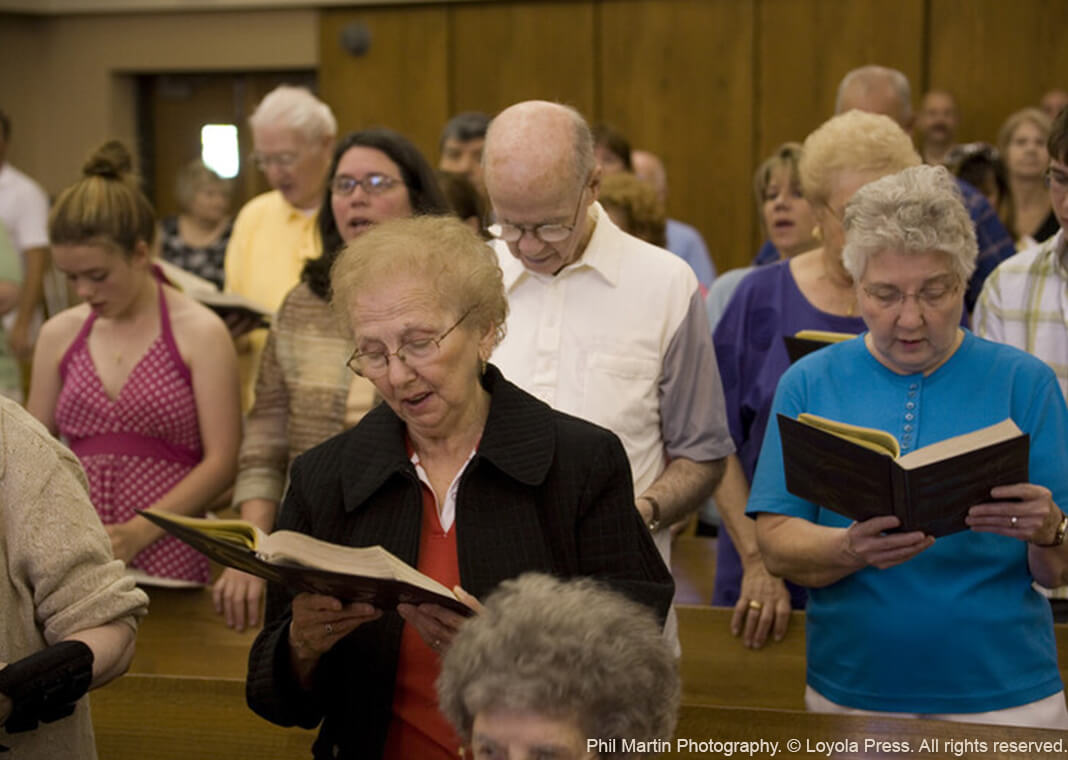 We dance at Mass. Have you noticed?
We'll see children especially bouncing to the music, but all of us have choreographed movements. Think for a moment about the Mass as a passion play or musical. The congregation's moves are critical to the story. Our sacred movements impact the visual beauty of our shared worship. I'm reminded of orchestral movements in a symphony, with the crescendo as we kneel for the Consecration.
It matters to me when people look around at each other during the Confiteor and ask "you, my brothers and sisters, to pray for me to the Lord our God." Yes, I will pray for you. I nod my head in gratitude for their prayers.
I like to stand like a soldier at attention for the Creed, knowing that in some places in the world, people could be jailed or worse for professing this faith. This stance, too, is a planned, or choreographed, move.
During Communion, we process; we don't just walk. Usually there's music. I find myself taking my steps in time with the music. Look at the others in the procession. Some have hands folded, some hold palms forward like beggars (that's me), and some hold their arms like a pretzel (palms to shoulders). Hand movements are part of our sacred dance.
In college I brought an agnostic boyfriend to church. If we were going to be serious, I wanted him to understand more about my faith. He was bewildered by how everyone knew when to kneel, stand, bow, and make hand movements over their foreheads, lips, and hearts. Sometimes hands were raised, held with strangers, or clasped in traditional postures of prayer.
My boyfriend didn't know the correlation between an open tabernacle and the congregation waiting for its closure before sitting. It caught him by surprise when everyone suddenly sat. Our Catholic choreography seemed to him like a high-school cheer: "Lean to the left! Lean to the right! Stand up! Sit down! Fight! Fight! Fight!"
Do we Catholics understand all the movement? Why is the Book of the Gospels held high? Why do people bow? Why not sit passively and be entertained? In some churches I've seen pads on the pews and latte bars in the entryway. Am I getting too comfortable and behaving like a spectator?
Like Jesus' analogy of trying to take a speck out of someone's eye while having a plank in my own, it's easy to point out shortcomings of choirs, homilists, and fidgety altar servers instead of concentrating on my role in the assembly.
As the Body of Christ, we move and have our being in Jesus. Our body movements are a form of worship. Not only the priest plays a critical part. We do too. Let the Divine Choreographer direct our steps.
The relationship with that boyfriend didn't last; my love for movements at Mass remains.