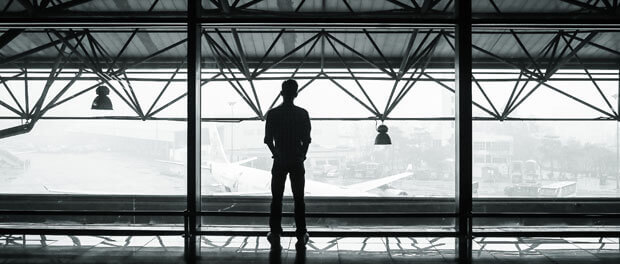 When I was preparing for First Communion, I remember Sister telling our class that when we go to Mass, we are going before a king—the King of all Creation—so we had better be prepared and presentable.
I took her words to heart, always wanting to be "prepared and presentable" when I went to Mass. I wanted to be so perfect for the King. The fact was, though, I wasn't perfect. What's worse, I knew I was never going to be perfect.
Fast forward ten years to my first year of college. The church was full of students; it was 11 p.m.—the "last-minute Mass," as the students fondly called it. They piled into the church, overflowing the pews out to the walls. It was the first Sunday of Lent. That evening, the Jesuit homilist spoke words that would forever change my spiritual life: "Come, come as you are, just come. Jesus is your friend; he is here for you. He is waiting for you."
The words echoed in my head for days. They cleared up the misunderstanding that had formed in my eight-year-old brain. I didn't have to be perfect—perfectly prepared, perfectly dressed, perfectly anything—to go to Mass or to pray. I just had to go into the presence of the Lord.
How freeing! This homily inaugurated a pivotal time in my spiritual journey. It also opened the door for a personal relationship with Jesus—a friendship that would grow over the years. Because, the fact is, few people are really best friends with kings. However, if I simply thought of Jesus as my friend, it would be a lot easier to go to him, even if he were a king. And, if I didn't have to be perfect all the time, I could talk with him any time.
In his book, What Is Ignatian Spirituality?, Jesuit David Fleming writes:
God is an active God…Our response to God occurs now. We are not to be inhibited by our own weaknesses and failure. We are not to ponder our unworthiness. God is working in our lives now and we are to respond now.…The Gospels show us Jesus entering into people's lives and inviting them to follow him—right from where they are, from boats and fishnets and from tax booths. He does not demand first that they run to the synagogue. Neither should we delay our response to God until we deal with our neuroses and character defects and our own sinful behaviors (38–39).
Jesus doesn't demand perfection. We don't need to be perfect or wait for the perfect time or spot to approach Jesus. We don't need to wait for Sunday Mass to talk with him. Throughout the day, each day, there are countless opportunities to check in with Jesus wherever we find ourselves.
This Lent, remember these words: "Come, come as you are, just come. Jesus is your friend; he is here for you. He is waiting for you."
Don't keep him waiting. The time to respond is now.
Jesus, The night before your death, you asked your friends to remain with you. This Lent, In the midst of all the busyness, remind me to be present with you, And stay with you, To remain with you. Here. Now. Amen.