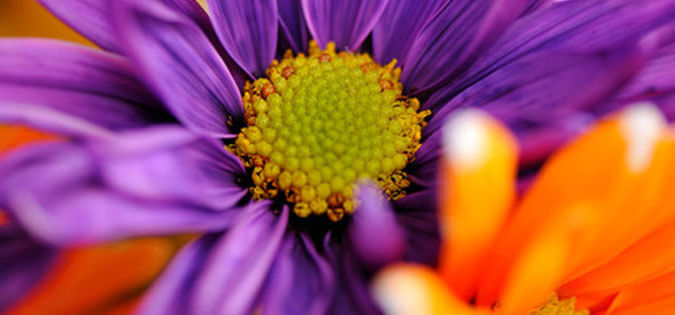 I can think of many instances when the Easter season has liturgically fit with my life: times when there was new life as I anticipated the birth of a new baby, or a family member's health had improved, or a relationship was reconciled. Other times, the season has felt out of line with my life: after a death of a loved one, or when I realized that the habit I had hoped to change during Lent was just as persistently part of my personality! Some Easters I have been able to wear a short-sleeved dress to church; others I have been bundled in my winter coat as the wind whips. Liturgy and life do not always line up neatly.
This basic fact reminds me of two complementary aspects of life. First, God is in control of how my life unfolds, and I am not. This goes for both the process of my own personal spiritual growth and the healing of the world and its injustices. Second, the attitude that I bring to whatever is happening in my life, and whether I let God "in" or not, is a way that I participate in its unfolding.
For me, this past Lent was a season to do some weeding and ploughing of rocky ground. In Lent, my hope was to let God in to those places within me that needed healing and repair. Of course, this is the work of a lifetime and never finished in one Lenten season. I sometimes wonder if this is why it is harder for us to enter fully into the celebration of Easter for a whole season, as we do more easily for Lent: the world is not perfect by Easter Sunday, and neither am I.
Easter, though, is still here. After all, Easter is the reality that Jesus Christ is risen from the dead and that life and love triumph over death and sin. Love conquers sin and death.
The way in to experiencing Easter, for me, requires an intentional shift in focus, along with the celebration of Mass and witnessing Baptisms and the welcoming of new members into the Church. I try to bring an attitude of celebration to all the good that is happening in my life. This requires both finding ways to celebrate in community with others and shifting the focus of my daily prayer.
My questions become different:
What do the Resurrection stories mean for me this year? Am I feeling like Peter, ready to jump into the water with exuberance, because Jesus is visible? Or am I like the women waiting at the empty tomb, still searching for Jesus, though I can see that death must not be the end of the story?
Where do I see new life in this world? Where is it peeking through the events and relationships of my life, even if it is as small as the humble crocus or tender snowdrop?
Where has my relationship with Jesus grown in intimacy or tenderness?
How have I experienced that I am God's beloved one?
Where have I witnessed God's tender care for others in my world?
How do I want to rest in or savor these gifts?
How can I share, in action, these gifts with others?
If there are places in my life where I still am waiting for new life, can I wait with hope and even expectation that God will surprise me?
Asking these questions, and awaiting God's response, is part of the tender care that we give to newly budding plants. We are like those tender plants for which God cares. In tranquil times and in harder ones, Easter encourages us to pay attention to the bounty of God's goodness. God really does want to heal, restore, and provide good gifts for us. Really. The truth is that Easter, no less than Lent, is a season of surrender. We are not in control, but Love is.
Where are you finding new life this Easter season?