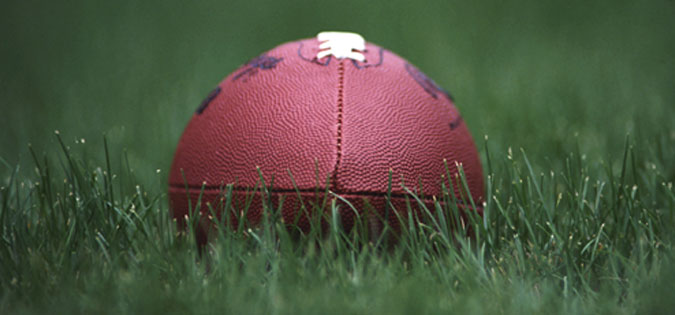 I am a huge football fan. When my team is playing, I am dressed in team colors and cheering with great enthusiasm. I go to great lengths to catch the game when my team is playing. While I definitely prefer to watch the games on TV or at the stadium, occasionally I have had to settle for tuning in to the game on the radio. It's when I listen on the radio that I become more keenly aware of the narrative play-by-play. I listen to the description of each play, allowing myself to follow along with matched enthusiasm when the commentator speeds up describing a great play. And I deflate as he slows down in analyzing the not-so-great plays.
Many years ago, our pastor invited us to imagine the narrative play-by-play of our daily lives. Imagine the commentator's voice describing our every move—all of our successes and failures, our struggles and our achievements. This idea has stuck with me ever since. In my head now, I can sometimes imagine the radio commentator describing my day just as he would a football game. It's a voice filled with excitement when things are going well for me and more sober when things are not.
When I think about it, it's actually very Ignatian. Though I was not yet introduced to Ignatian spirituality at the time, it's clear to me now that our pastor was offering a little twist on the Examen. I've had the Examen described to me as sitting down and watching the replay of my day through Jesus' eyes. That doesn't seem far off from hearing Jesus the commentator offering the play-by-play of my day with great empathy. Just as the radio announcer gets excited and connected with the game, so too does Jesus. He is not a disembodied or robotic announcer; rather, he puts his whole heart into it. We need only take the time to listen.
There are so many things football can help teach us about life. It teaches perseverance in the face of adversity, the fruits of determination, the pain of suffering and defeat—and even a little about the Examen. I invite you to tune in today and listen to what Jesus has to say about your day.