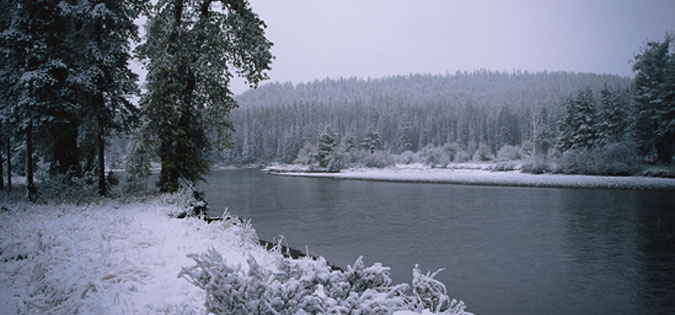 It's now pretty much the dead of winter. The thrill of Christmas is past us and we wake each morning—some of us in harsh, cold temperatures—to get to work day in and day out. It's a quiet time of year, and things seem less exciting. Boredom and apathy begin to wage a slow and subtle war upon us as the more energizing days of the past weeks slip from our consciousness.
It certainly can be hard not to fall into a mid-winter rut at this time of year given the lack of excitement or even the hope of warmer weather to egg us on. If you find yourself falling into that sort of mood, perhaps these words from Amy Andrews in 2017: A Book of Grace-Filled Days might inspire you:
But each of us was once like a knight, kneeling before the Lord. Hold the beginning of the reality firm, came a voice, until the end. We rode away full of furious and joyful intent. And then the days rolled on by, and gradually we forgot. But we are partners of Christ. The reality is just beginning. So hold it firm—your given plot of ground—until the end.
I love this rather Ignatian excerpt because it uses the militaristic imagery St. Ignatius Loyola would love to call us out of a slump and into action. Imagine that powerful scene where you kneel before the Lord, head bowed, with crowds watching with awe and excitement, as the Lord calls you his own and entrusts you with a mission uniquely yours to fulfill in this world. Indeed we are missioned—knighted—by Christ through Baptism! While those baptismal waters may have flowed over us many years ago, the Spirit remains. We can draw energy and strength from that through these bleak and bleary days of winter.
As the days roll on through this less-appreciated time of the year, let us remember to hold firm to our mission, our little plot of ground entrusted to us by God, until the sun shines warmly upon us once again. When boredom and apathy stealthily eke their way into our lives, let us arm ourselves with the consolation of our Baptism and the gift of the Holy Spirit to firmly hold our ground.