By Fr. Greg Boyle, SJ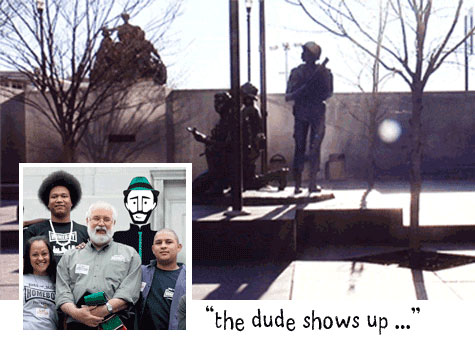 Louie finished his 18-month training program with us at Homeboy Industries. A gang member and drug dealer, he was tattooed and had a long prison record.
"I was disguised as that guy," he told me once.
He was now thriving in the new job we found him. He texted me one day: "My little fridge just died. Can you help me get a new one?" I text back: "Sears at 4:00." He responds: "Got it. Beers at 4:00."
When I arrive at the Sears appliance section, Louie spots me, gallops over, and gives me a bear hug. "Have they called security on your a** yet?' "Nope," he says, "but it's just a matter of time." We buy a small refrigerator on lay-away, and I drive him to his small, humble apartment.
Before he gets out, he says, "Can I tell you something, G?" He pauses. "Lately… I've been havin' a lot a' one-on-ones—you know—with God. And … the Dude shows up."
I chuckle a little, but he is quite serious. He turns to me, "Now why would he do that?" His tears make a get-away, and he can barely speak. "I mean … after all the s*** I've done … why would He do that?"
---
Fr. Greg Boyle, SJ, is the founder of Homeboy Industries, a gang-intervention program located in the Boyle Heights neighborhood of Los Angeles, the gang capital of the world.