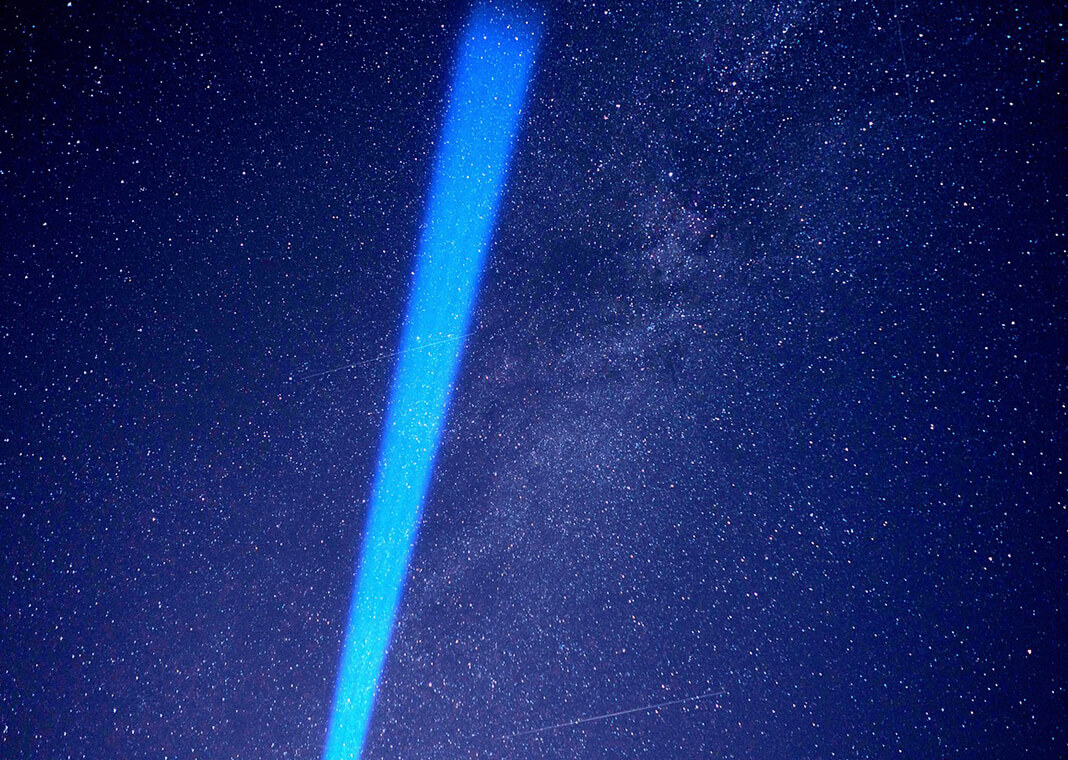 A painting by a Baltimore-based artist hangs in our bedroom, a gift from my eldest daughter. The painting depicts a young girl—blond hair down to her shoulders, wearing white stockings with pink stripes visible just below the knee line of her blue skirt—confidently wielding a lightsaber. The blade is blue, and it's clashing with that of her would-be opponent.
He doesn't appear threatening, with his dorky glasses, polka-dotted shirt, and rust-colored pants with the bottoms cuffed. He appears to be wearing loafers. He's got this big, goofy grin on his face, and his free hand—the one not grasping his lightsaber—is gesturing toward the girl, as though offering suggestions on how to improve her battle stance. The Death Star hangs in the background as silhouettes of X-wings cruise across the night sky.
I can only assume that man is her father. That was the intent behind the gift, at least, given to me—a huge Star Wars fan—by my own child. It's a near-perfect interpretation of the kind of father-daughter play we love: dumping old—and, increasingly, new—Star Wars toys on the floor and enacting dramatic, random scenes.
But something always bothers me about this painting. The man's blade is red. That's a Sith color, a sure tell that the wielder is evil, an adherent of the dark side of the Force. Why would the artist do this? Is it a not-so-subtle nod to the plot twist at the end of The Empire Strikes Back, the revelation that Darth Vader is Luke Skywalker's father? That fight was brutal; hands were lost. That's not the energy in this painting, all silly smiles and casual footwear. Certainly, I don't like to think of myself as the eventual enemy of my daughter's spiritual quest!
The painting in my room isn't depicting a duel to the death—or even one that has a clear victor. What I see now is a father teaching his daughter:
the need for balance,
good exists in the midst of bad, light with darkness, and
struggles aren't limited to epic space fantasies but can and do show up in the everyday struggles of our lives.
It's a spiritual lesson more than a duel. The painting is an invitation to wrestle with nuance, to hope for a better future, and to seek the good and the right and recognize that even the best of us falls short. And in those moments when we falter and fall to the darker side of things, there's always a new hope for redemption. More importantly, the painting is a reminder that we do this spiritual work of hope and redemption together; we grapple with these mysteries in community. Families. Faith communities. Neighbors. Colleagues. Friends. We don't go it alone.
Hope, balance, redemption: these themes are what Star Wars is all about to me.
This constant invitation to start anew and course-correct when mistakes have been made is the story of our Christian faith too. We know that as human beings fully alive and grappling with our unique vocations, there are times when we live in the light and times when we touch the darkness.
St. Ignatius Loyola had words for this: consolation and desolation. He has a meditation for it, too: the Two Standards. And Ignatius reminds us, just like that painting reminded me, that life isn't about a single decision; it's about the constant journey. The standard of Christ—that of humility, poverty, and rejection—isn't something we choose once; it's a guidepost we look to constantly. We allow it to inform our decisions, even when we know that our last choice was the wrong one.
We get up and keep going, because ours is a faith built on hope and faith in a God who loves us, even in our darker moments. Ours is a God who breaks through the light/dark dichotomy and delights in us, in all that we are right now, while never ceasing to usher us forward into the people we might yet become.
And so, I return to that painting. Because God has placed us in community. We have our friends and our parents, our children and our colleagues. "'Everything is connected' and 'No one is saved alone,'" as Pope Francis reminds us again in Laudate Deum (19). We're all in this together.
Whose proverbial Jedi training have you been entrusted with? Can you help that person see himself or herself as loved in both moments of light and dark? Can you see yourself that way?
---
Want more Star Wars and Ignatian spirituality? Pre-order my upcoming book from Loyola Press, My Life with the Jedi: The Spirituality of Star Wars!
---
Image by torstensimon from Pixabay.