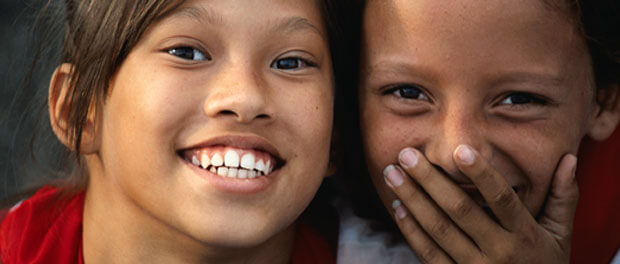 A reader wrote and asked: How does Ignatian spirituality address the human need for happiness and fulfillment of the whole person?
Dear Ignatian Friend,
Thank you for this question! While I know I do not have all the answers nor the space to give as thorough an answer as I would like, I do want to offer a few ideas on how I believe Ignatian spirituality helps us address our human need for happiness and fulfillment.
God loves us first. We do nothing to earn God's love. It is freely given to us.
God raises within us our desire for God. Often, this manifests itself in the restlessness we feel or in a feeling like something is missing in our lives.
We are built for God. Or as a dear friend of mine says, "We are like donuts. We have a big ol' hole in us that only God can fulfill." The core of our identity and our ultimate fulfillment is found in being loved by God and accepting this love.
We choose to act on the desire for God or not. Do we acknowledge this yearning and restlessness, or do we attempt to numb it, stuff it down, or fill it with something/someone else?
God calls and we respond. This call and response is the ongoing act of creation in our lives.
Our response to seeking to fill the "big ol' hole in us" is not a one-time deal. However, once we begin on our path to relationship with God, we often find a deep peace in response to our restlessness that helps us stay on our path to growing in God.
God—out of love for us—continues to raise new desires within us that call us into a deeper relationship with God. These desires awaken us to our unique contributions to God's work in the world today. As Fr. Joseph Tetlow, SJ, says in his article The Fundamentum: Creation in the Principle and Foundation, "God raises in us desires to do the next good thing."
Our ongoing response and choice is, as David Fleming, SJ, states, "what better leads to God's life deepening within me." (Draw Me into Your Friendship) Of all the choices put before us, which one most leads us into a deeper relationship with God?
By continuing on the path of hearing God's call and responding to it, we take another step in deepening our relationship with God, which brings us a sense of fulfillment, purpose, and peace.
I hope this offers some help in answering your question. I know I did not address the myriad of things that get in the way of us growing in relationship with God. Perhaps that is a post for another day or another blogger.
I do look forward to hearing what our dotMagis community might add as responses to your question so that we might both learn more. I am on this journey still with you!
Peace,
Becky