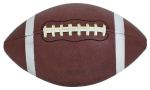 Monday night, the LSU Tigers play in the National Championship Game. Those who know me know that I am an avid LSU fan. Those who do not know me, trust me when I tell you, "I bleed purple and gold." There was no doubt that when Chris and I became parents that we would pass our love for the LSU Tigers onto our children. As infants, they were given gifts by our family and friends, also strong members of the LSU community, such as LSU sippy cups, pacifiers, blankets, and clothes. Chris and I have taught them our cheers, our pre-game rituals, and our traditions. Our children understand what purple and gold stands for. They see a tiger, and they say, "Geaux Tigers," before even thinking of saying "roar." They have experienced the community of Louisiana State University fans that occurs instantly when two LSU fans see each other. In essence, my children have been fully immersed in this way of being.
As parents, it is our responsibility to be the primary educators of our children's faith also. This means that Chris and I are charged, as parents, to share our faith with our kids with the same passion that we share our love for LSU. Why does it feel easier sometimes to share our love of a team rather than to share our love of our faith? We, too, as Catholics have rituals and traditions. We, too, have a Catholic community that extends far beyond where we live and creates camaraderie between people instantly.
I think it feels easier sometimes because sharing my love of a team does not require sharing deep matters of my heart. With passing on the understanding of God to my children, I am asked to attempt to put words to something that matters deeply to me, an understanding that has evolved and deepened over time. It is hard for me to describe what I know within.
Thankfully, our Church captures the depth of our hearts in outward expressions of love and of grace. I realize I do not have to lean only on my words, but on the rituals, sacraments, and traditions that also express God, who ultimately transcends all words.
So while we will continue to expose our kids to all things LSU, we will remain focused on fully immersing our children in our faith, to expose them to our sacraments, to our rituals, and our traditions, and to introduce them to men and women living authentic, sacred lives. Our hope is that one day they will be as passionate about their faith as they are about their favorite team!