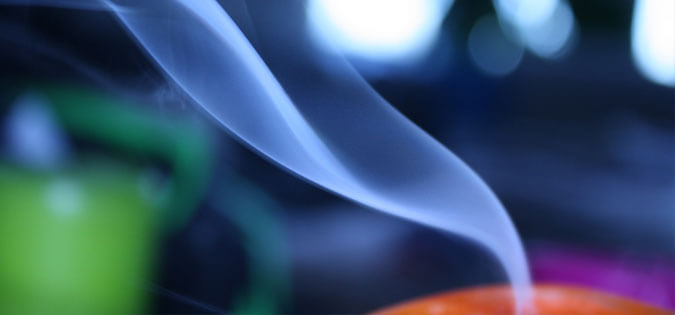 "Let my prayer be counted as incense before you." —Psalm 141:2
I just blew out my candle on my desk, and the smoke billows upward. I take my palms and catch some of the spindly lines, moving them upward as I add my thoughts of thanks. I didn't expect this small visual reminder of prayer to touch me so.
I've finished planning a retreat for a women's group, and it's time to transition to the next task on my list. So I extinguish the candle in gratitude.
And still the smoke ascends. I think of incense and my prayers rising to God.
I place my hands above the portly candle again, allowing the smoke to filter through my fingers. God, permeate my heart, my hands, my work, and my offerings to you.And now I realize that the flame is not entirely extinguished and that smoke has been rising the entire time I've been typing this. It relentlessly escapes from the orange tip of the wick. It reminds me of a spiritual truth, as I realize that today would need another 48 hours to complete everything I wanted to accomplish on my to-do list.
I hope I can retain this insight: When you think your light is extinguished and when your hope falters, have faith that a spark is still there. Resist the temptation to give in to despairing thoughts and to a list of unfinished business.