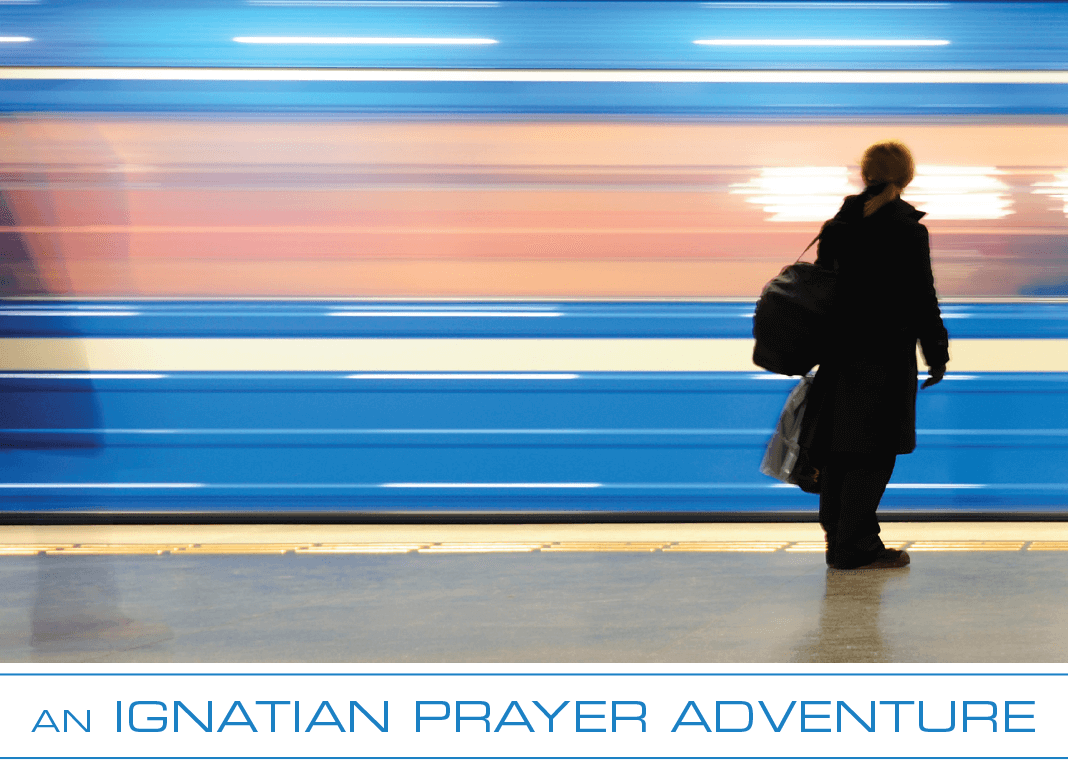 This is a guest post by Michelle Francl-Donnay for Week Two of An Ignatian Prayer Adventure.
I have been traveling this week, eating and sleeping—and praying—in strange places. I spent the last few days at an exuberant and delightfully chaotic science conference. People struggled to capture what was happening, scribbling notes like mad in pocket notebooks, snapping photos, and recording videos. The strands of conversations wove back and forth, but there was no time to stand back to see the emerging pattern.
On the last day I took a shortcut through an empty auditorium. I found myself wanting to sit down, take out my notes, project the conference Twitter stream up on the giant screen, and in the silence try to make some sense of it all.
Tonight, as I pulled my prayer journal from my travel bag, and settled once again into the quiet stillness of my attic study to pray, I felt that same desire. It's just over a week since I embarked on this adventure with God. Can I step back and see where I've been, look for patterns that might be emerging?
I sipped my tea and skimmed through the notes I had jotted after each time of prayer, asking God to look over my shoulder with me, and help me pull out the strands that we felt were important. I made a few notes: the couple of words that came up again and again, the point of reflection that I struggled with all week.
Until this moment, I hadn't realized how disconcerting I found all the shifting around I was doing. I prayed in airport waiting areas (twice!), at midnight on the 14th floor of a hotel—in the middle of a tornado watch, glass windows shivering in the wind—and at home, awash in an afternoon's sunlight. I wanted these weeks of prayer to have a comfortable rhythm to them, a steady discipline of time and place, and yet I couldn't seem to find it.
God was not dismayed, gently pointing out that the shifts in retreat were making me more aware of who he was for me. My rock, my stronghold, that voice that I hasten to hear. Not just in my prayer space, not just at nine in the evening, but, as Psalm 121 sings so clearly, at every moment: "The LORD will watch over your coming and going both now and forevermore."
Notice, God says, how you are learning to set down roots of prayer no matter where—or when—you find yourself. Notice that I am here. Always.