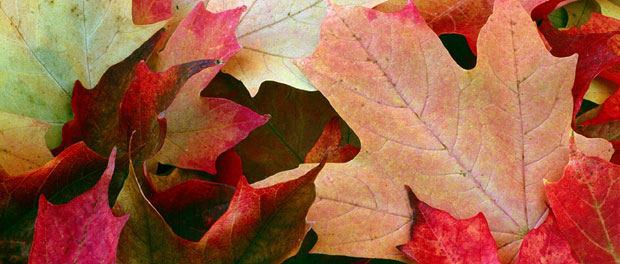 September really is the best month of the year. With September comes that crisp, fresh air with a slight chill in its breath, whispering of the cold to come. The leaves change up our streets from blankets of green into glorious transient masterpieces of awesome color that seem to change just a little each day until one day the wind blows the canvas clean for another year. The children are all decked out in their new school clothes, the school buses make a grand re-entrance in morning traffic, and the sound of children's laughter as they play returns to schoolyards everywhere. It's easy to find God in September because everything is so alive at this time of year, and so beautiful, and so new. It's like New Year and spring and even an art exhibit all at once.
In particular this year, I am finding God in the fresh start that September brings. Thankfully, God is clearly a fan of giving us fresh starts. We can see examples of God's offer of a fresh start in the sacraments of Baptism and Reconciliation, in covenants God made in the Old Testament, and in the many Gospel stories of people Jesus healed. Fresh starts are everywhere in our relationship with God, so the question becomes whether we're prepared to take God up on that offer. My mind turns to the story of the rich young man, who asks Jesus what he needs to do to gain eternal life. Jesus gives him an incredible offer, which I will paraphrase as, "Drop everything and follow me; start fresh." Unfortunately, at least in that moment, the young man just couldn't take the offer. Something held him back.
This September, perhaps it would do us all well to take some time to think about what is holding us back from a fresh start. Is it time to give up a bad habit? To devote more of our precious time to those in our lives who need that time more than we do? To come back to Mass after having stepped back for a while? Whatever the case may be, I pray that we all experience the excitement, the freedom, and the beauty that come of the fresh start that God unfailingly offers to us all.