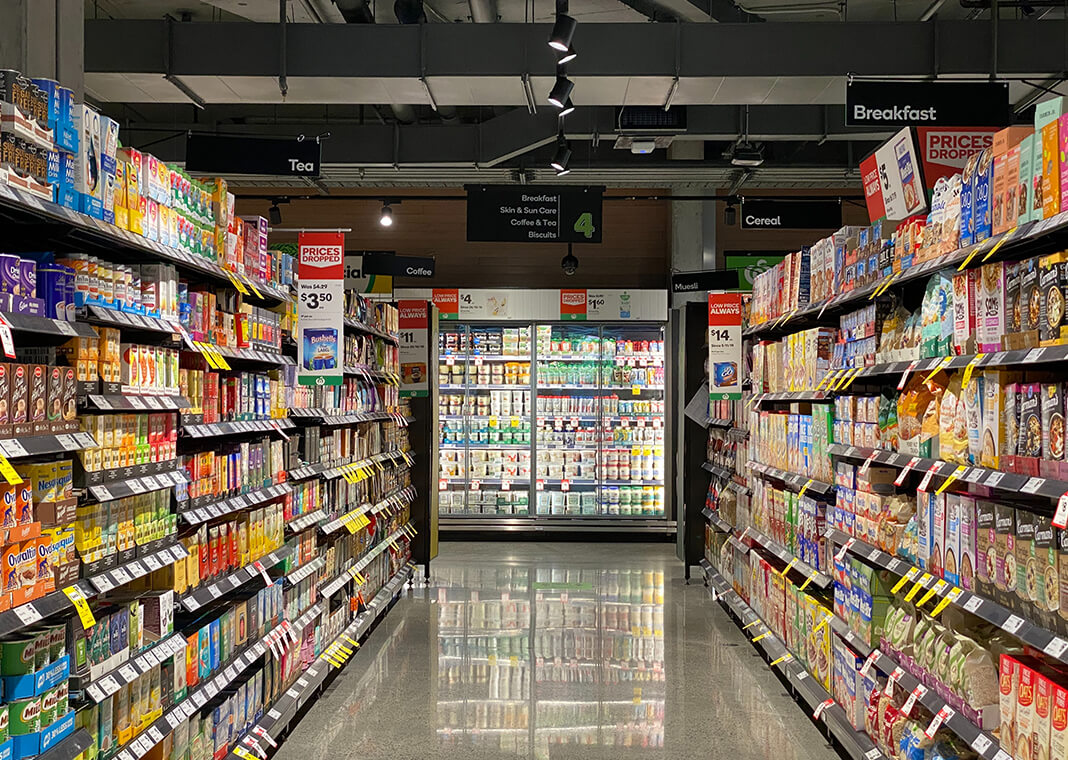 On Saturday mornings, much like the rest of the week, I'm an early riser. I like to get up, have my coffee in my quiet house, and get to the grocery store before the rest of the city (and the rest of my family) wakes up. In fact, I am one of those annoying people who stand outside the sliding doors of the grocery store ten minutes early, waiting for them to unlock.
What can I say? I like the quiet of early mornings. I like to roam the aisles of the store alone in my "please don't talk to me" bubble alongside just a few other early risers.
A few weeks ago, I noticed a few familiar faces waiting with me outside the doors. They had waited with me a few times before, each of us quietly enjoying our own little introverted bubbles. This time, I decided to break the silence and ask a question: "I'm curious. What is your favorite item to buy here?"
In turn, each of my fellow early risers told me eagerly about a favorite treasure located just inside. The doors slid open as I was promising to try each of their favorites soon, and we moved our carts quickly into the air-conditioned store, fading back into our respective silences. As I roamed around looking for the treasures, I noticed a hand reach out and place a box of ginger snaps in my cart. Looking up, I saw the man who had recommended them smile and then keep quietly on his way.
The next week, the same man was outside once again. "My boys really enjoyed the ginger snaps," I told him as we struck up a short conversation about simple things like the weather and how we like the quiet of early mornings.
Week by week, this man and I have continued to strike up short conversations outside of the store as we wait, but our conversations have migrated over time from ginger snaps to weather to faith. Two weeks ago, he remarked at how wonderful it was that he could learn from people in Israel about his Jewish faith using video conferencing. He said he dreamed he could go there himself one day, though he knew his health would never allow for such a trip. The next time, we spoke about conflict and how dangerous it is when people view the world in black or white instead of recognizing that most things lie somewhere in the gray.
I never expected that asking a random question of strangers outside a grocery store could lead to deeper conversations over time. But it did, and these short conversations have mattered so much to me. They have given me a chance to see another person's perspective and let it enhance my own.
St. Ignatius had three foci when it came to spiritual conversations. He advised:
Be slow to speak. We must first listen deeply to what the other person has to say.
Free yourself. When we enter a spiritual conversation, we must be free from our biases, outside attachments, rigidity, or stubbornness. Instead, we should enter the conversation with kindness and humility.
Be open. Let the words of the other person enhance our view of the world and increase our love for one another, even if that other's perspective is radically different from our own.
I think Ignatius would say that outside the grocery store with the usual morning crowd is a perfect place to start a spiritual conversation. It's an opportunity to get to know a stranger over time in a way that could be surprisingly fruitful.
It only takes the courage to reach out to a fellow human being and say hello. Then, be slow to speak, free yourself from potential barriers, and be open to the person God has placed in front of you.
Grace will do the rest.
Photo by Franki Chamaki on Unsplash.