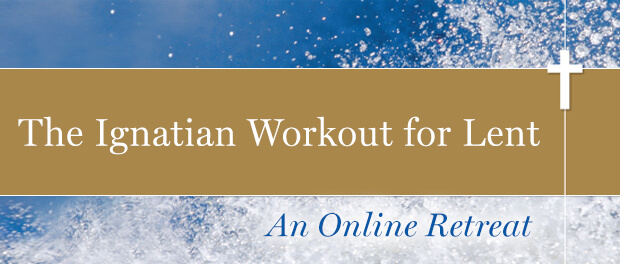 In John's Gospel, Jesus begins his public ministry with the miracle of changing water into wine. Why does he choose this action, rather than something more—well—Godlike? We consider that this week in our Ignatian Workout for Lent. Listen to Tim Muldoon's reflection below. If you'd like, share some of your own reflections in the comments.
Prayer
Ask Jesus to teach you how to walk with him and be his presence in the world. Ask his Holy Spirit to guide you to acts of compassion like those he revealed in unexpected places. Open your eyes and look for those opportunities.
Action
Choose one concrete way to express compassion today.
Learn more about the book that inspired this retreat.