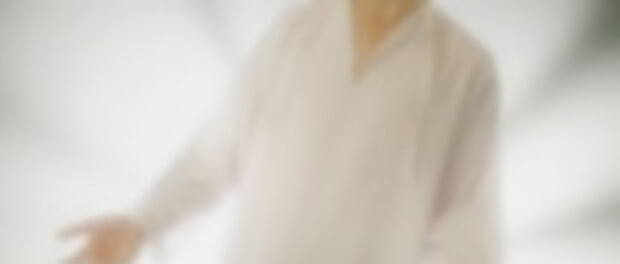 This story is inspired by the first contemplation in the Fourth Week of the Spiritual Exercises, the apparition of Christ to Mary (#218).
Do you know that semiconscious state as you begin to awaken, when it's possible to believe you're still dreaming? That's how I awoke the morning of my son's Resurrection.
I felt my Jeshua gently stroking my hair. I smiled and looked into his sweet face. Such a loving son! He was sitting on the side of my bed, leaning over and smiling. My darling Jeshua looked more radiant than I'd ever seen him.
"Good morning, Mother. I love you. How are you this Resurrection Day?" he said.
Resurrection? What was he talking about?
The sweet aroma of myrrh mysteriously pervaded the room, and I began to realize I wasn't dreaming. My Jeshua was in the room, waiting for me to awaken.
My mind raced. He died three days before! I'd held his body, feeling confusion and heart-rending loss. But even then, I knew there had to be more to God-with-us. The Crucifixion couldn't be the end.
As my mind cleared, I sat up and rubbed my eyes as the sparkling, laughing eyes of my Jeshua came into focus. "My son! Alive again!"
We hugged each other and gently rocked. I kept repeating, "My son! You're alive again!" My heart was in my throat. Tears flowed.
He chuckled as he whispered into my unpinned hair, "Yes, Mother, I am alive."
I don't know how long I held him, his cheek against mine. Eventually, I let go.
Had he appeared to me while I was fully conscious, it probably would have scared me. To awaken to his gentle kiss was natural and loving. It felt right.
"Mother, let me give you some breakfast," he said, reaching for a tray on the bedside table.
In a state of awe yet deeply at peace, I allowed my son and savior to feed me. I thought of our Last Supper together, with so many present, and his words that we would eat again in the Reign of God.
"Mother, you'll have much to do now. Many will come to you, seeking me. You'll know what to say," Jeshua said. "Help our family now to be their best selves. Show the intimate love you and I have for each other. Your work isn't finished. Encourage our flock, and always show them my love."
I had much to ponder as this visit came to a close.
He told me he couldn't stay, but that his Spirit would always live in me. He asked me to wait until his friend John came for me. John would need some time; they all would. He asked me to be patient and listen to their doubts and fears.
"Hold them as you held me so many times."
I remembered the tears over a broken arm, his heartbreak over a teenage crush on a girl who didn't care, and flashes of many other memories.
"I meant what I said from the cross. I need you to be the mother of all now."
As I nodded, he kissed my forehead, said goodbye, and disappeared.
I felt a soft cramping in my womb as my heart filled with joy. My son! My son! Alive again!
I settled back on my pillow to ponder this glorious day, now fully awake and full of joy.
Imagine waking up to the risen Jesus. To what mission does he invite you?