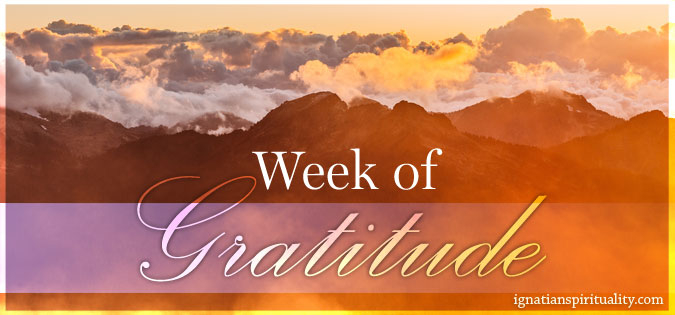 Editor's note: This week we celebrate a pre-Thanksgiving Week of Gratitude, with Loyola Press authors sharing reflections on gratitude each day.I am currently writing this post from the last seat on an airplane. It is a middle seat, does not recline, and the chair in front of me seems to relish in its ability to recline just a bit more than the others. I am traveling with my wife to my right and my six-pound terrier by my feet, and am kept alert by the sound, smell, and vibrations of a spirited toilet flush every five minutes. I am returning from the Houston rodeo, so of course, I'm wearing the clunkiest cowboy boots in Texas, adding my total height to be six-foot-five. The gentleman to my left is biting his nails while simultaneously challenging me to a game of transcontinental dueling elbows on our shared armrest.
To some degree, we have all been here, whether on a subway ride or in a crowded restaurant, or maybe even some of you are former clowns used to traveling in a tiny automobile. Space is a commodity we often take for granted until it is limited. It is everywhere and shared, coveted and in many cases for sale. For just $80 more, my knees would be happier; for $360 more, I couldn't even imagine how far I could recline.
Today, give gratitude for the freedom to find space and thrive in it. Whether you choose to kneel down and pray, stretch out those legs, or run circles around your perky little dog, enjoy right now everything that I am not, as the unheralded Economy Minus passenger and toilet gatekeeper for another two and a half hours.