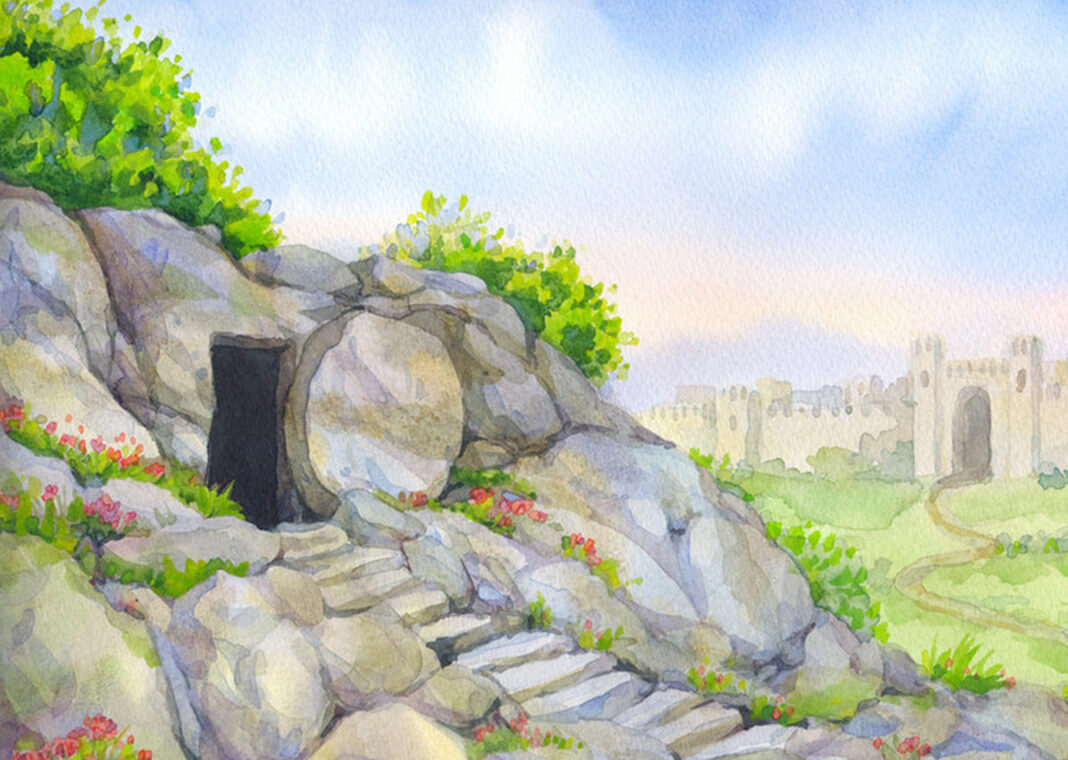 I write this from my home office, during a time of "sheltering at home" due to a worldwide pandemic. Did I just write those words? Is this truly our reality? Every day I ask myself if all this is really happening. And every day it is.
And now it's time to write of resurrection—Jesus' Resurrection. Our liturgical year carries on as it has for centuries—during war, drought, flood, and plague. God's people have continued the ancient cycles, prayers, and traditions, whether gathering in homes and churches or scattered far and wide during persecutions. Now, we followers of Jesus in so many countries of the world must keep our prayers and traditions apart from one another. We have the comfort of hearing one another's voices on our phones and seeing one another's faces through digital media. But we do feel one another's physical absence, don't we? This is what we feel in these Resurrection days.
Perhaps we can look at the story of Jesus' first disciples. They endured his leaving through death; they were startled and changed by his Resurrection. They spent 40 days with him after that, hanging on his every word, I'm sure. Then he ascended, and they felt forsaken but did as he said: waited and prayed.
Then the Holy Spirit came, and Jesus' followers were empowered as never before. He was no longer with them physically, but now the very Spirit of God dwelled within them—each of them—just as the Holy Spirit dwells in each of us. The Resurrection did more than conquer death; it made way for us to receive God's Spirit and truly walk and talk and act and breathe as God's children—the people of God.
During a time of much death, as with this pandemic, it is right for us to look toward our own resurrection rather than to fear dying. It is right to sorrow as we watch people die and to comfort them as they die, while believing that death is not the end for them.
But I believe that living the Resurrection in these days means that we embrace, nurture, and allow God to activate within us the Holy Spirit, so that we live as healers, truth-tellers, reconcilers, comforters, thinkers, and doers. May this time that seems so opposed to resurrection be shot through with our love, courage, strength, resilience, kindness, and the peace that passes human understanding.
God will show us what to do. The Spirit within will compel us toward the best thoughts, words, and actions. And we have the power to follow those promptings and fulfill God's dreams for this world, in every time and place. That's what it means to live the Resurrection.