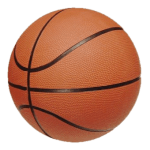 We have a Jesuit pope. Is this the year for a Jesuit NCAA basketball champion? It hasn't happened since 1977, when Al McGuire's Marquette team took the title. But this year's tournament has the strongest lineup of Jesuit schools in years. It includes a #1 seed (Gonzaga), a #2 (Georgetown), and a #3 (Marquette). The other Jesuit teams are St. Louis (4 seed) and Creighton (7).
I think I'll fill out a bracket with a Final Four of St. Louis, Gonzaga, Georgetown, and Marquette. Marquette beats St. Louis in double overtime to win the championship. I know–it's very unlikely, but a Jesuit pope was unlikely too.
The tournament starts today.