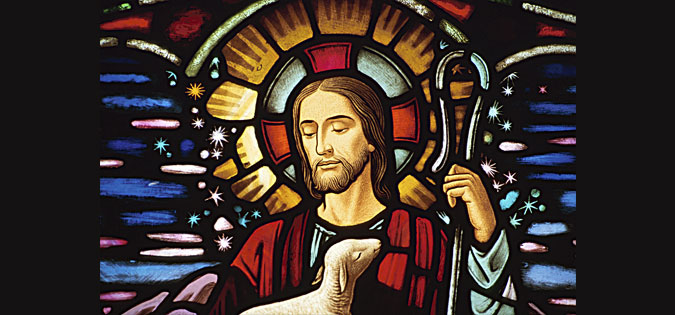 I love the 23rd Psalm. And lately, I've been thinking a great deal about the verse mentioning the rod and the staff.
I see myself as this well-fed and comfortable sheep, and then I feel a gentle prodding. It's that Shepherd again, inviting me to move along. Why? I'd fallen into self-absorption, thinking about my problems and having a little pity party.
One translation says, "with your rod and your staff you give me comfort." It's not such a comfort when the Shepherd is nudging me along with that rod. Get moving! What are you waiting for?But it's a loving reminder, full of gentle intention. I wake up from my reverie and take a step forward.
Another translation says, "with your rod and your staff you give me courage." And I picture a tall staff at the front of the herd. I keep my eyes on the tip of that staff when I can't see the Shepherd because all these sheep are in my way, bleating.
What are the rods and staffs in my life? The clock can be a rod, booting me into the car, onto the freeway, and helping me embrace my vocation as employee. And a staff? Since I suffer from vertigo, the yellow line down the middle of the neighborhood walking path helps me stay out of other people's way. If I dig a little deeper, I notice my morning prayer is a staff—something to keep in sight as I amble through my day, bumping into other sheep and apologizing with a noise or a nod.
I hear the ringing of bells as the Shepherd guides our flock across an uneven road. I didn't notice our bells before, slung on our necks to make it easier for the Shepherd to find us if we wander far afield. It explains how God found me, hiding in this bush, when I thought I was so clever in seeking my own direction. I wasn't ready to cross that bridge, or so I thought. "You can do this," the rod behind me seems to say. The prodding doesn't hurt—well, most of the time.
With God's rods and staffs, I shall not want.
I need these helps during the trials of life; here comes the shearer.