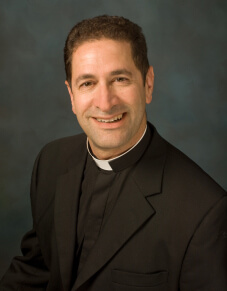 Did you know that St. Ignatius never used the word magis, a word associated with the Jesuits and Ignatian spirituality?
In speaking to the Loyola Club of Washington, D.C., Timothy Kesicki, SJ, president of the Jesuit Conference, talked about the idea of magis or striving for the more. Magis is "A Word St. Ignatius Did Not Use," as the title of the talk indicated, but:
"Ignatius was about the comparative, doing more," said Fr. Kesicki. "Because when we do more, we're always growing, always learning, always listening, always doing. We don't roll the credits and declare victory. It never ends, there's no pinnacle, no penultimate moment, no mark of perfection. The magis is about choosing more, for the greater glory of God, to transform society."
For more about the magis, view this five-minute video.