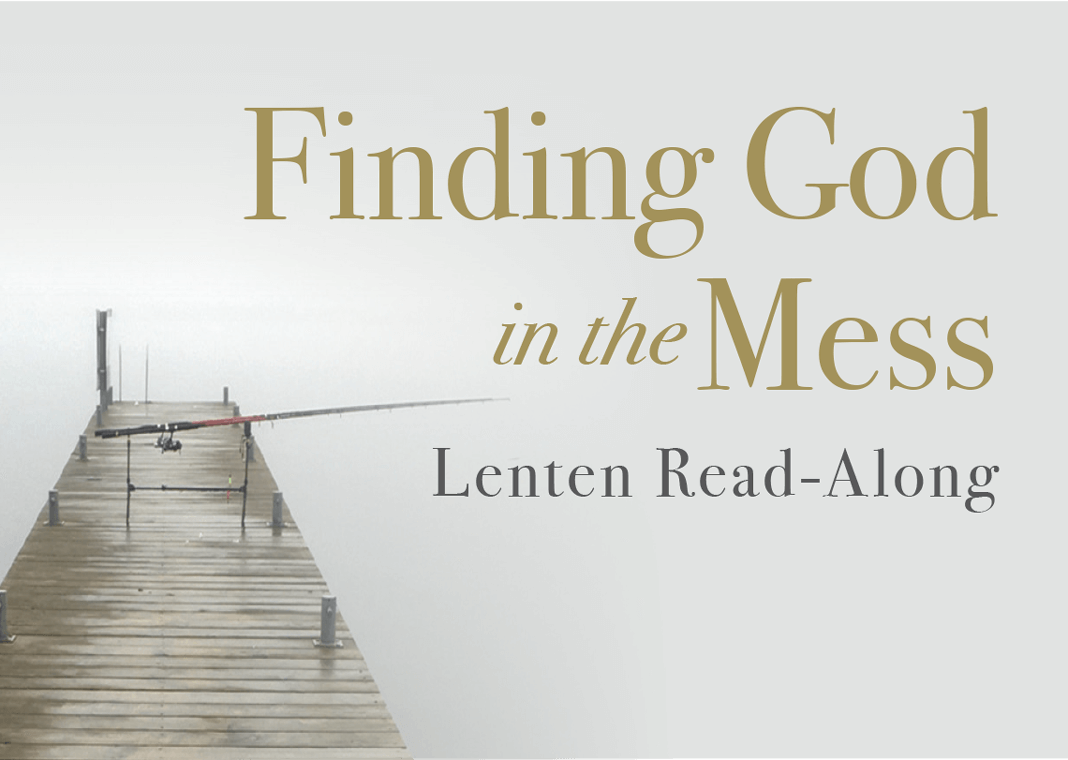 Plan now to join a special Lenten read-along with Loyola Press. We'll be reading Finding God in the Mess: Meditations for Mindful Living at a relaxed pace that will give us time to savor what we read during the weeks of Lent.
The book, by Jim Deeds and Brendan McManus, SJ, helps us learn to pause, to take time to be with God, to contemplate our lives, and to recognize God's presence in all of it, especially the hard times.
How to Participate
Purchase your copy of Finding God in the Mess. Save 30% on your purchase of our read-along book by entering the promo code 5198 at LoyolaPress.com check-out.
Post your thoughts, favorite quotes, or reactions with #lentreadalong on social media.
We'll begin reading on Ash Wednesday, February 26, 2020, and finish the book just before Easter Sunday.
On Fridays during Lent, come here to dotMagis, the blog of IgnatianSpirituality.com, for special content related to our read-along. Listen to the authors read selected excerpts in video clips, and discuss the book with other readers in the comments section.
Other Lenten Ideas
An Ignatian Prayer Adventure
Join in an adapted version of the Spiritual Exercises, perfectly timed as a Lent and Easter retreat. This year dotMagis blogger Loretta Pehanich will share her experiences with the retreat through posts on Wednesdays. The retreat begins on the Sunday before Ash Wednesday (February 23) and concludes the week after Easter.
Living Lent Daily
Reflect each day with the Scripture-based inspiration of Living Lent Daily, an e-mail series. The messages also include suggestions for further exploration of Lenten themes through additional online articles and prayers. Sign up now.
*Offer expires 4/18/2020. Not valid with other offers. Shipping and handling are additional. U.S. domestic shipping orders only.