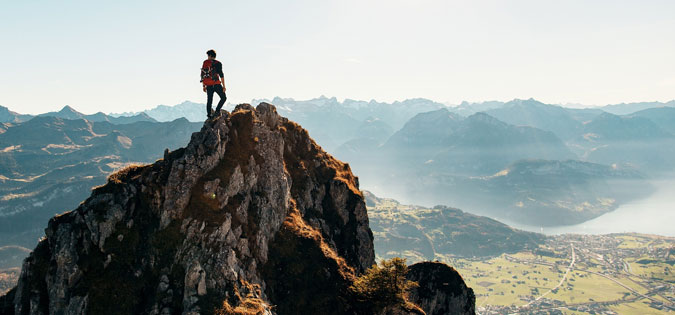 Magis is one of the more mysterious Ignatian terms. It's a Latin word meaning "the greater, the excellent, the best." It's associated with restless striving to always do better, to undertake a greater project, to set more ambitious goals. Sometimes I find the notion of magis inspiring. Often I find it intimidating.
The idea of the magis comes from the Call of the King meditation in the Spiritual Exercises. Ignatius has us imagine Christ as a King calling us to join him in his work to save and heal the world. Who wouldn't want to respond eagerly to this call? It makes perfect sense to sign up. "All those who have judgment and reason will offer themselves wholeheartedly for this labor," St. Ignatius comments.
But Ignatius urges us to consider something more: to "go further still," to "make offerings of greater worth and moment." We're asked to serve the King with something more than wholehearted service. How is this possible?
It really isn't possible. I think Ignatius is raising the possibility of greater-than-wholehearted service as a personal invitation. He's putting it out there for us to consider. It has more to do with personal commitment to Christ than with restless type-A overachieving. What can you imagine that would motivate you to do more than your best? It's a question each of us can answer only for ourselves. It's a question we can answer only as we get closer to our King.