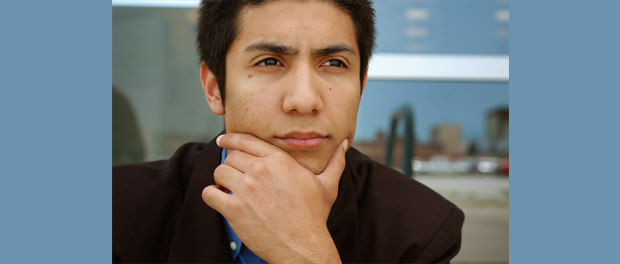 There was an old Jesuit vocation poster that showed a cartoon of a Jesuit with his nose in a book while he was sawing a piece of wood with the teeth of a crocodile. The copy said, "Contemplatives in Action." This is a bit of a caricatured understanding of what it means to be a contemplative in action, where your intellect is engaged as you go about doing the nitty-gritty work of the world. Being a contemplative in action is more than that, and it's certainly not just for intellectuals.
In the Gospels we hear about Jesus and his disciples retreating every so often to pray. Their ministry didn't seem to allow much time for it, but if they hadn't stopped every so often they might have become mindless in their activity. This is the first step in being a contemplative in action: stopping.
Stopping gives you a chance to pause and acknowledge what you've been doing, whether in your work or personal life. It not only offers needed rest but also helps you move into the next stage: reflection.
"The apostles gathered around Jesus and reported to him all they had done and taught." (Mark 6:30)Jesus and the apostles spoke to each other about all they did, they prayed and pondered, and examined their feelings and experiences. Reflecting on our daily experiences and our major ones helps us delve into their deeper meaning. This can be done alone using the Examen prayer, or it can be done as a group in intentional faith sharing. What did you learn from your experiences? What might God be telling you through them?
Next the disciples went back to their busy work, as we must do. The key here is letting your reflection and prayer time inform how you approach your work when you return to it. Perhaps you discover the need for more rest time or that you need to focus more on a particular relationship. Or maybe you find that the activity you've been up to has become dissatisfying. Or perhaps you discover a desire to reinvigorate your job.
Contemplation allows us to renew our active lives (work, play, relationships) so that all we do does not become mindless action but rather glorifies God. Then the cycle repeats. Your activity leads you again into a time of stopping, resting, reflecting, and then returning to activity with greater zeal and purpose. Being a contemplative in action means that your active life feeds your contemplative life and your contemplative life informs your active life. That is what contemplation in action means, and the cycle never ends.