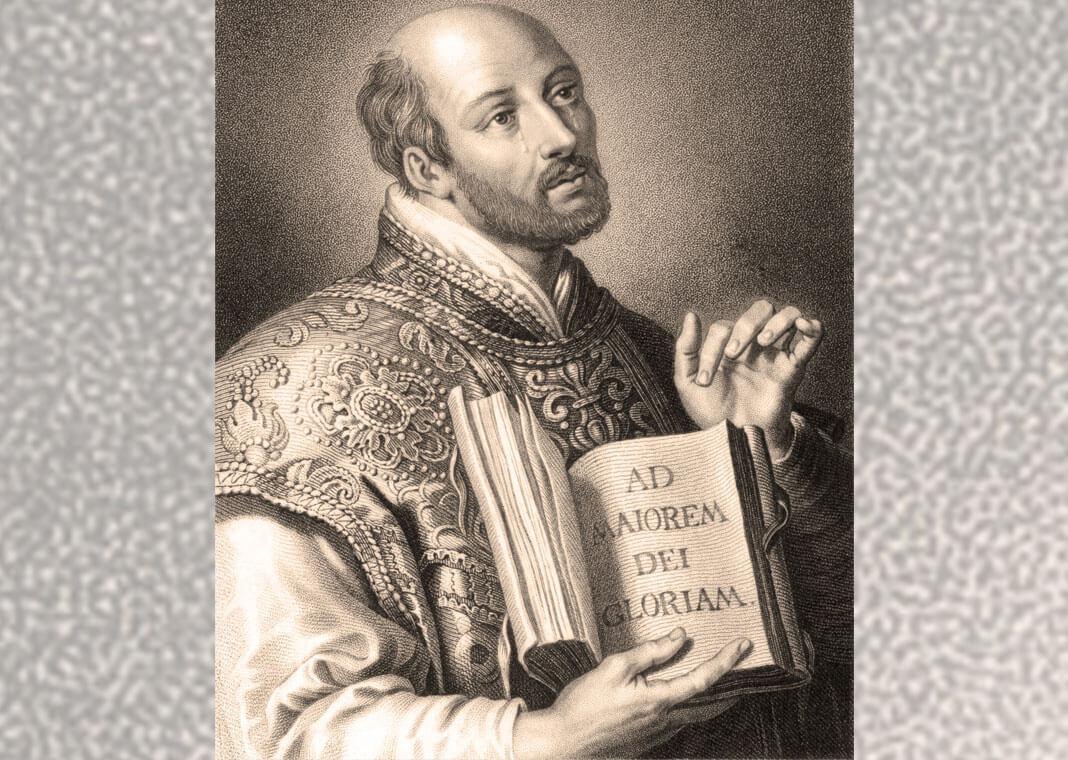 St. Ignatius Loyola offers us a model of contemplative leadership, as shown in the following ten characteristics of leaders.
Contemplative leaders…
See the real.
Ignatius invites us to see the world, ourselves, and others as God sees them. This means seeing both the joys and the sorrows we are holding and knowing that we are offered both love and mercy.
Immerse themselves in the world.
Ignatius began a religious order whose members live as contemplatives in action. They live as monks in the middle of the city. Those called to contemplative leadership let their prayer and faith lives impact their active lives in the world.
Discern individually and communally.
We are given a model of the importance of discerning God's invitations both as individuals and as communities. Ignatius authentically lived the discernment wisdom he left to the world. He discerned the Spirit's movements in him and taught his community how to discern the Spirit's call collectively.
Are reflective.
Ignatius offers us the Examen as a prayer tool to live a reflective life by reviewing each day through God's eyes. He also offers the wisdom of reviewing each week's prayer. Being reflective and learning from the past helps contemplative leaders get a sense of where they have come from and where God is inviting them to go.
Seek spiritual freedom.
Spiritual freedom is one of the goals of the spiritual life, according to Ignatius. Contemplative leaders need to seek indifference or being free from disordered attachments so that they have the freedom to follow where God calls them.
Show compassion.
The Spiritual Exercises invite us to be more compassionate, to see as Jesus saw, to act as Jesus acted, and to recognize others' suffering as Jesus did. Contemplative leaders draw near to those who suffer and accompany people with compassion.
Practice the virtue of humility.
St. Ignatius strived to be humble. He did not seek out positions of leadership but let the Holy Spirit guide the process. Contemplative leaders lead with the primary focus being on God and serving where God asks.
Look to Jesus as a model.
St. Ignatius's journey of the Spiritual Exercises offers a way to get to know, to love, and to follow Jesus. One of the graces of the Exercises is understanding how God is uniquely calling us to work for and with Jesus through putting our gifts into action. Contemplative leaders understand that their role is leading with and for Jesus.
Are people for others.
Ignatius invites us to put our gifts into the world for the better of all people. Contemplative leaders lead with a mindset that involves bringing the Kingdom around for all.
Live their magis.
Ignatius offers us discernment wisdom to discern our magis, the "more" to which God is calling us. Contemplative leaders are aware of their gifts and calls and continually seek to understand the "more" God is inviting them to live.