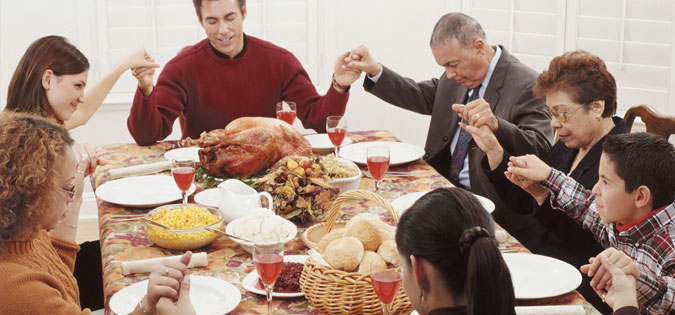 This time of year brings many family gatherings. Have you thought about how prayer—specifically the Examen—can help you appreciate, grow, or heal your relationships?
Andy Otto offers a Family Examen that might be a nice prayer to spend some time with during these busy days of December. The special Examen is available in audio and print formats at Andy's blog, God in All Things.
Becky Eldredge shares Five Ways the Examen Can Play a Role in Marriage, if you need encouragement to try this key Ignatian prayer form as a couple. Then Otto's Relationship Examen here at dotMagis asks three questions to explore a marriage or any close relationship.
Take some time to slow down around the dinner table after a hectic day, and read Becky's experience in Praying the Examen with Children.
Rebecca Ruiz admits that a mother's review of the day might not reveal a tidy and cute family experience in The Burnt Cookie Examen—which might also be appropriate for a day when baking Christmas cookies doesn't go as well as planned.
And even if you find yourself without family close by, consider your day through the eyes of a child, and pray with Laurie Marshanke's Advent Examen.