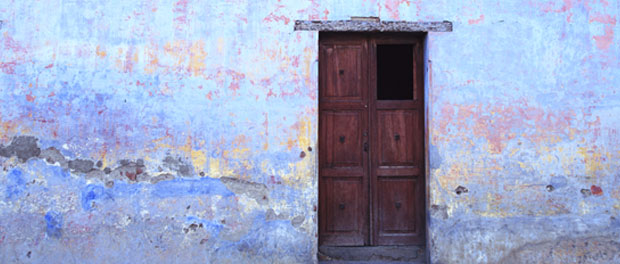 With the end of each year I typically find myself in a state of hopefulness for the next year. I want to make resolutions like eating healthier, exercising, and praying more. But I also find that my hopefulness comes with a lament about some lack in the past year: I failed to make healthy choices; I was over-stressed with work; I got lazy with prayer and exercise. That lament is coated with a layer of self-dislike because I allowed myself to get that way. At year's end it's easy to notice what we lacked due to our choices.
A lyric in Beth Nielsen Chapman's song "How We Love" seems to describe that cusp between the old year and the new:
Faced with what we lack

Some things fall apart

But from the ashes new dreams start.
It seems like a line perfect for the Lent-to-Easter transition, yet it's really applicable to the entire reality of the human condition. We're always moving from old to new. Our God is a God of new beginnings and renewal. We tend to be more aware of it during those points in the year that mark transition, like New Year's or Lent.
One way of looking at our inherent feeling of lack is what Jesus called poverty of spirit. It describes the reality that I especially recognize each new year: My lack, my emptiness can never be filled completely with resolutions and good choices; only God can fill that space and poverty of spirit gives God the space to fill us. St. Ignatius realized this when he prayed to God, "Give me only your love and your grace. That is enough for me."
And so, we build new dreams from the ashes of lack. Yet like all things in this world, they're temporary. We need not lament about our lack. Indeed, we can embrace poverty of spirit as a reminder that only God can fill us completely with love and grace.