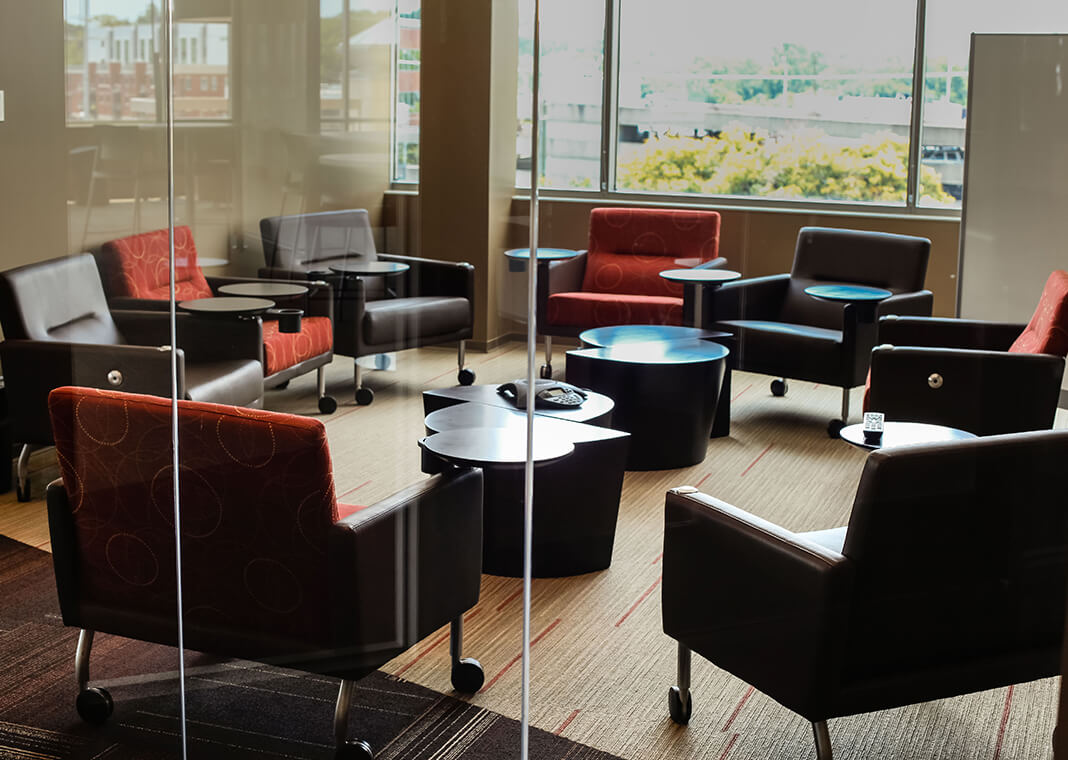 We all suddenly paused in the middle of our meeting. I looked around and could sense that others felt what I was noticing: the strong presence of the Holy Spirit. It almost took my breath away.
For months, our small group of priests, religious, and lay people had been meeting to discern starting a spiritual direction training program in Baton Rouge. We had researched programs, determined the qualities of what a well-trained spiritual director looked like, and gathered best practices from wise practitioners in the field. In the last few weeks of our process, we began heading down a direction of building a program from scratch. As we made our way down this path, we all sensed there was something not quite right. The path still felt murky and unclear. As a group we did not have peace.
Until this moment in our meeting.
An idea suddenly surfaced, and as it made its way into our awareness, it made us all pause and get quiet without anyone asking the others to do so. It was as if we could all feel the presence of the Holy Spirit, and we were moved to silence to reverence it. Someone finally broke the silence, saying, "I think clarity has come."
One by one each of us shared what we were feeling and noticing. The Spirit had guided our communal discernment to a clear choice that was unexpected and yet so right. Instead of building a program from scratch, we would partner with a trusted Ignatian spiritual direction training program an hour down the road from us in the Archdiocese of New Orleans and bring it to Baton Rouge.
Once the Holy Spirit brought this clarity, the path opened naturally. I am excited to share news of the three-way partnership among the Diocese of Baton Rouge, Franciscan University in Baton Rouge, and the Archdiocese of New Orleans Spirituality Center. A new cohort training Ignatian spiritual directors in my hometown will begin in August, 2022, and I will be one of the teachers in the program. Even as I type this, I remain in awe of how the Holy Spirit helped us get here.
As I reflect on this experience of communal discernment, I marvel at the great gift St. Ignatius left the world: the discernment of spirits. The discernment process works not only with individuals but with a group in discernment as well. This is not the first time I have been part of a communal discernment process, but it is one I will remember for quite some time. I want to continue to savor the graces received.
Here are a few lessons for all of us from my experience of communal discernment.
Root the discernment process in prayer. Begin each meeting with prayer, asking for openness to the Holy Spirit's guidance.
Pay attention to the movements of the spirits. This awareness happens within each individual but also within the group space. Pause and invite the group members to acknowledge what they are noticing. The Holy Spirit will move in multiple hearts and guide the group to a shared understanding.
Know that swings of clarity and confusion are normal, as are swings of consolation and desolation. Stay the course of discernment until consolation remains and clarity comes.
Come to a decision, and check it with each other and in prayer. Before taking concrete steps forward to live into the decision, give the group time to check it in personal prayer. Schedule a meeting to see whether consolation remains for each person.
Live into the decision, and check the fruits. The Holy Spirit lets us know we are on the right path through the fruits of the Spirit. As concrete steps are made, pause and notice if the fruits are present.
Offer prayers of thanksgiving. As clarity comes, thank the Holy Spirit as a group for the guidance and wisdom.
Photo by John Price on Unsplash.