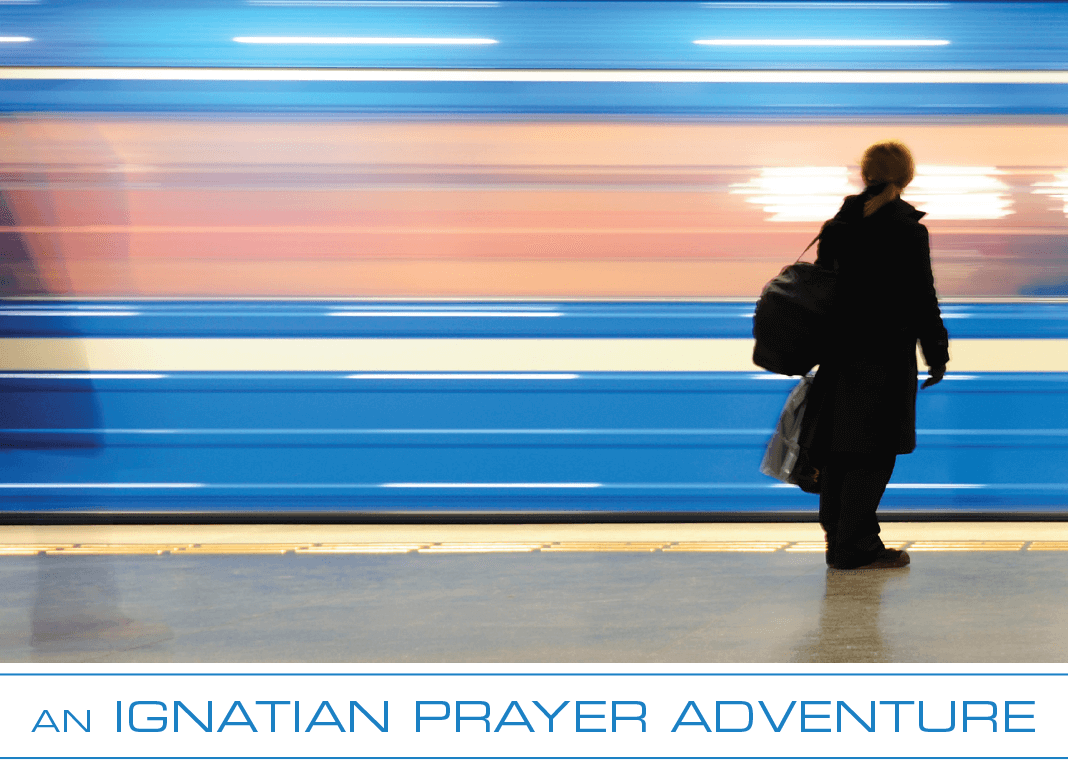 This post is by Elizabeth Eiland Figueroa, as she begins An Ignatian Prayer Adventure.
In NBC's hit comedy The Office, boss Michael Scott asked himself the Machiavellian question, "Would I rather be feared or loved?" With the absurd and dry humor that characterized the show, Michael Scott answered his own question, with a deadpan stare into the camera: "Easy, both. I want people to be afraid of how much they love me."
Many of us might experience love and fear jumbled up together. Surely, our most graced moments involve allowing ourselves to be vulnerable, opening up, or letting go. We gaze at a child; we feel unimaginable love and also awareness of his or her smallness. We begin something new; we are filled with gratitude and also apprehension. Thankfully for us, God does not agree with Office-frontman Michael Scott; for God, love and fear are not mixed. We are invited into love alone.
This first week of An Ignatian Prayer Adventure has me thinking about fear and love. I think of love, of course, because the Spiritual Exercises begin with reflections on God's unconditional love for each of us (shadows and all), and fear because, for me, it most often is the barrier to claiming this belovedness.
As Lent begins, I notice my own fears in prayer: a subtle difficulty in believing God could desire my friendship, a fleeting thought that doubts this core identity and purpose, a hesitation to surrender to what may arise. I notice a fearfulness even more persistent, too—that if I allow myself to trust God fully, God might ask something of me I am not willing to give. This particular fear stands directly in opposition to spiritual freedom, for this clutching does not allow much space for God. Fear tells us that if we lessen our grip, chaos will ensue; of course, it is precisely the gripping that can lead to restless discontent, desolation, and poor discernment.
This Lent, may we seek the grace of spiritual freedom. May we adopt a posture of Ignatian indifference—open, receptive, and free to love and serve as God desires. May we open ourselves to a God who draws us into friendship, nudges us towards deeper trust, and invites us to receive our belovedness with open hands.