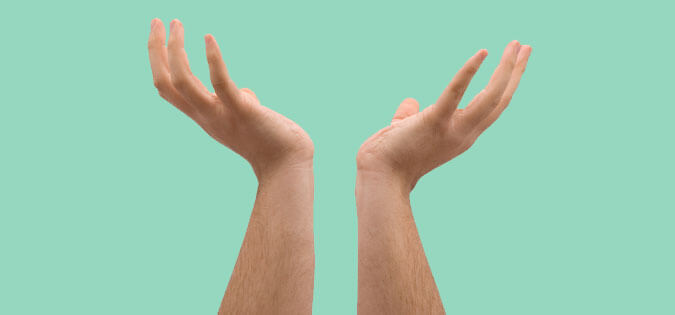 The Ignatian Suscipe begins with the words, "Take, Lord, and receive…" This prayer then goes on to offer oneself to God. The Suscipe is a prayer of surrender. We might think about what we are doing on our end when surrendering (or resisting surrender): what parts of our lives we give to God or hold back; what aspects of ourselves we disclose or hide (perhaps even from ourselves); and whether we are free around matters like wealth, health, or others' opinions of us. We may give the Lord our day's work, or let God take care of the outcome of our actions when our efforts feel uncertain. Through reciting the Suscipe, we encourage ourselves to "let go" and give God a little more of ourselves than before.
However, there is another dimension to these words: God receives us. All of us. I can say to God with confidence: here, take this or that aspect of my life, or better yet, take the whole of it and the whole of me, because I know that I am always being received.
If we are lucky, we had parents who were good at receiving all of who we were, at least most of the time—both positive and negative feelings or our particular identities as they developed. Perhaps they also listened well about the everyday events as we came home from school or other activities. Sometimes, though, parents are not able to do all of this receptive work, or they even actively reject or neglect us in significant ways. As adults, how we relate to God can often be influenced by the ways in which significant people in our pasts were able or unable to hold and receive us.
God, however, is always eager to receive us in our wholeness—our gifts and weaknesses, shortcomings and strengths. God "gets" our inner workings and appreciates our quirks and individual personalities. God is strong enough to accept and receive any emotion or experience that we might bring to prayer.
To pray "take Lord, and receive," then, is not only an offer of self, but also an affirmation of faith in a God who desires to know, to love, and to hold us more than we can ever say.