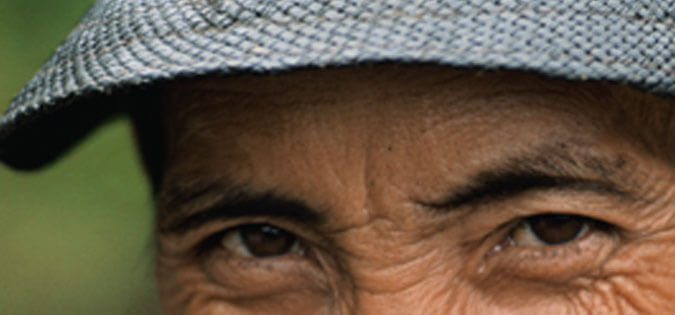 Driving home from work, I regularly see panhandlers standing at the freeway off-ramp. I hesitate to find Christ in them or give them money. For one thing, it's a dangerous place to stand. I'm suspicious about how my money will be spent. It could be a scam. Plus I do plenty of other charitable works.Most days it's someone different. But there's one "regular," a young man with varying cardboard signs. Guilt used to fill me as I tried not to make eye contact and drove past. "I can't help every homeless person in my path," a voice in my head said.
"But you have so much," another inner voice countered. At home I stocked my glove box with a granola bar and a bottled water. That would be better than money, right?
When I offered the water, he chugged it immediately. Gratitude was obvious. But how could I remember to restock my glove box every day?
The next time I saw him, I had nothing to give. His sign said, "Grateful for anything except dirty looks."
I smiled; he smiled back. I rolled down the window. "Great sign," I said.
I can't remember our brief conversation, but I looked to the passenger seat to see if I had anything to give. I saw an old umbrella, and rain was predicted. I have others, but this one was a gift from a previous employer. I hesitated only a moment and asked if he could use it. He nodded. Soon I saw my umbrella above his smiling face.
That night it poured in Sacramento. I thought of my beloved umbrella, but more, I prayed for homeless people sleeping out that night.
Someone told me that Pope Francis encouraged us to give money to homeless people, without worrying about how they spend it. I decided for one month to give a dollar to every homeless person I met. I never expected a transformation to take place inside me.
I began to see people as deep joy took root in me with each dollar given. My fear of being overwhelmed by hands out was unfounded. In fact, I had to look for cups in front of downcast eyes that turned up with surprise when I gave my pittance.
It felt good. But more than that, I was no longer judgmental or afraid. I was reminded of a quote associated with St. Vincent de Paul: "It is only for your love alone that the poor will forgive you the bread you give to them."
I continued to watch for Christ in the disguise of the homeless poor. A few days later, I saw him. The young man at the freeway off-ramp had a new sign: "Hit me with a quarter, and I'll be glad." He was looking at his phone. I reached out with a dollar. I asked his name and gave mine.
"Who are you talking to?" I asked.
"My mom in Reno."
The light changed, and I drove off.
For days, no one was at the off-ramp. Another homeless fellow said days later that the police were passing out fines. My thoughts surprised me: "Where is my friend?"
I don't know what's going to happen next in this one-minute-at-a-stoplight relationship.
Giving something to someone in need "is always right," the Pope said. It should be done with respect and compassion while looking into the person's eyes.
A unique human being. A potential friend. An instrument of my salvation.
---
Join in 31 Days with St. Ignatius with today's entry, Little Gestures. Follow along everyday this month here and on social media #31DayswithIgnatius.