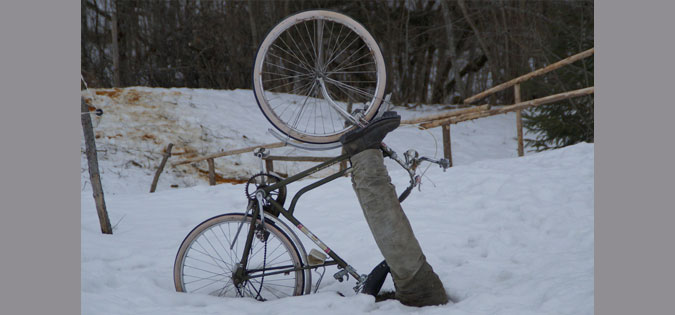 I believe that one of the biggest obstacles to a person living her values is the ease at which we get stuck on any given day. And it's rarely the big events that hold us back but the smaller, relentless thoughts, attitudes, and fears that show up all the time.
When I encounter a big problem, such as a job change or a death in the family, I'm on high alert for whatever opposes God's goodness in my life. I'm probably praying more than at other times. I'm also more likely to take better care of myself, because I recognize that I'm going through a hard time.
But on an "ordinary" day, perhaps I'm not so alert. Or I'm looking only for big problems. So, what stops me in my tracks? Less obvious stuff:
the suspicion that a certain person doesn't like me
my ongoing judgment against myself for being overweight or forgetful or not quite well-dressed enough or any other area in which I have assessed myself as not enough
the guilt that won't go away, because I still haven't returned that phone call
the uncomfortable emotion I have not bothered to name or address because it's, well, uncomfortable
the event or responsibility I've added to my calendar without discerning how important it is and if I should have accepted it
my sense that God is disappointed in me and that the only solution is to spend about five hours in prayer
Getting unstuck is not a matter of making a huge change or declaring yet one more big promise to God or to myself. Getting unstuck is a matter of one small step forward. And usually the first step is an honest check-in with yourself. When you realize, midday, that you're spinning your wheels, feeling stuck, try this process or some version of it:
Get quiet with yourself for a few moments. Ask, What emotion am I feeling? Name that emotion.
Now ask, Why am I feeling this? What is this emotion attached to? Pray for the discernment to identify the conversation (a rather sharp exchange with a colleague ten minutes ago) or the belief (I'm not [blank] enough.) or the worry (Is that check going to bounce?).
Choose one action you can take to counteract what's going on. Replay that unpleasant workplace conversation from more distance. Perhaps you feel deflated because that person really was unkind or unfair, in which case you can ask God to help you process these well-founded feelings or even go back to the person and try to clarify what's really going on. If you feel that you are not enough, then get pragmatic about it. Has anyone else pointed out that you're lacking—or is there any evidence whatsoever that you fall short? If not, it's time to tell yourself the truth. (I'm spinning falsehoods again, which only works against me. Lord, forgive me for going down that road again. Help me see myself as you see me.) If the bank account is a worry, schedule one step of action, and ask for reinforcements if necessary.
Moving forward so often involves paying attention to what is rather than to what we imagine or fear. When you feel yourself grinding to a halt, allow that stop to trigger some on-the-spot awareness.
St. Ignatius advised people to "act against" whatever thwarted their spiritual progress. It isn't enough to claim oneself a victim to falsehood, hardship, or roadblocks. The Holy Spirit is on our side, and we have the power to make good choices and take specific action. So, when false and hurtful self-talk is sabotaging your steps, use true words and images to combat it. When you feel overwhelmed by a task, break it into smaller tasks, and start with one of them. When your deep-seated feelings are dragging you to a stop, face them with courage. God designed us to experience a range of emotions, because life requires them. They are not moral choices but important clues. Grab hold of a clue, and look for the rest of the story. It's your story, after all. You can own it and work with it—and God provides the grace to do just that.