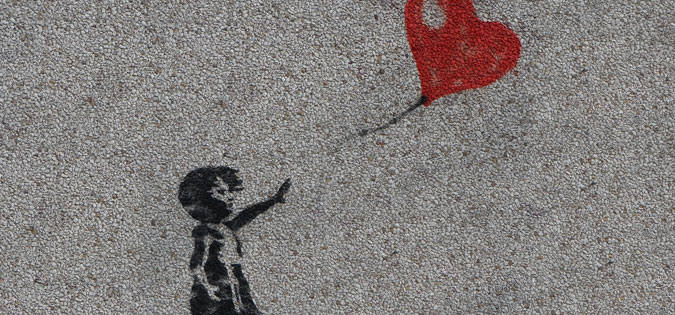 What has to happen inside a person before she can let go of attachments that are harming her? The attachment can be physical, such as a house or keepsake; it can be emotional, such as resentment about an incident or fear of an unwanted outcome. Attachments can be needs—the need to understand everything completely, or the need to force things into an order she can manage. Attachments can be relationships or jobs, or even dreams.
By the time we've reached midlife, most of us have had to grapple with an attachment that needed detaching. We will go through this many times before we're done with our journeys. It might help us to reflect on what the process of detachment is for us, because each of us has a process that is unique to our personality, history, and situation.
In general terms, here's what is involved in letting go. Some of these may fit you, and some won't. The purpose of this list is to help you reflect on your experience.
Frustration: We begin to feel the effects of the unhealthy attachment. We feel the need to escape it, at least part of the time. We become more impatient with the relationship or the habit or the possession.
Sadness: When it comes time to let go, there is some sort of grieving involved. Even if you truly want to let go of something, it has been your companion for awhile, and you may experience the sadness of parting.
Anger: After an unhealthy attachment has wounded you repeatedly, the pain may very well give way to sheer anger. This isn't necessarily a bad thing, especially if it gives you the energy you need to make the break with whatever you're clinging to.
Vision: How do you let go of your need to control the details of your life? You catch a glimpse of how it would be to be free of your obsession. You might experience an afternoon of giving up control—and discover that it was a pretty nice afternoon! If your unhealthy attachment is a bad diet, you may develop a different vision of your life by eating healthier for a few days and discovering how much better you feel.
Relief: One day, it occurs to you that you really don't have to hang on to that dream, or social status, or a younger woman's dress size. And you are flooded with this wonderful sensation—it's called relief. After you've experienced relief—or, it may be a deeper thing, such as God forgiving you for not being perfect—why go back?
This list could go on, but you get the idea. Reflect on your letting-go process and, if you feel like it, share with us some of the wisdom you gain.