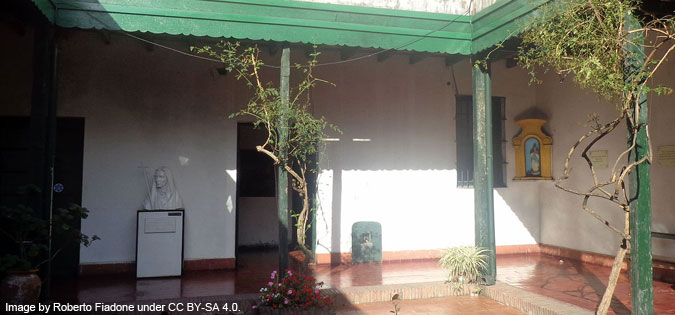 Maria Antonia de Paz Figueroa, better known as "Mama Antula," was beatified in Argentina August 27, 2016. The 18th-century laywoman spread the Spiritual Exercises after the Jesuits were expelled from Argentina in 1767. As reported in the Boston Pilot:
Her mission took her to Buenos Aires where thousands attended the retreats, ultimately leading her to establish the Holy House of Spiritual Exercises in 1796; today, the building is one of Argentina's most notable historical monuments.

By the time she died in 1799, more than 100,000 are believed to have attended the spiritual exercises she led in Argentina and neighboring Uruguay.
Image of the Holy House of Spiritual Exercises of Sister Maria Antonia de la Paz and Figueroa, in Buenos Aires, Argentina (cropped) by Roberto Fiadone under CC BY-SA 4.0, via Wikimedia Commons.