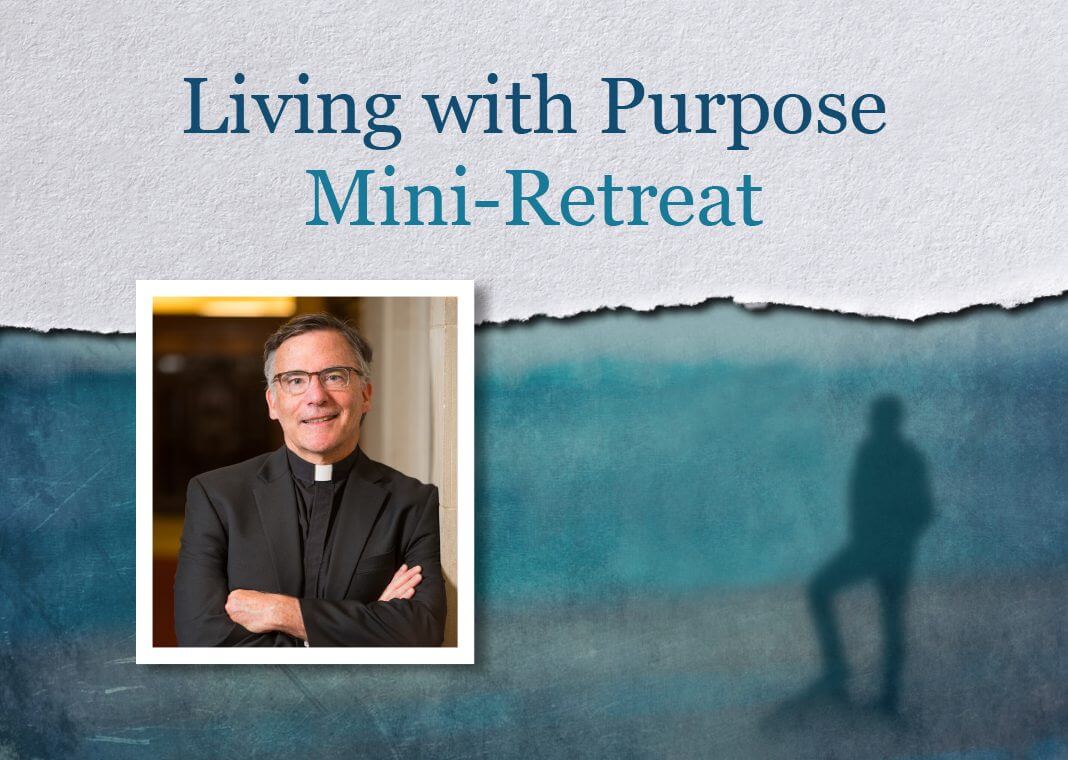 How can we live with purpose? Let's explore that idea this week in our online retreat. In three parts, we'll consider the demands and the benefits of living with purpose. Our guide is Fr. Kevin O'Brien, SJ, author of Seeing with the Heart: A Guide to Navigating Life's Adventures. This retreat draws from the ideas in that book's first chapter.
Quotes to Ponder
"We had the experience but missed the meaning." —T. S. Eliot, "The Dry Salvages," a poem in his Four Quartets
"Adventure is not outside man; it is within." —George Eliot
Video
Reflect on the past day, even the most ordinary experiences. What experience stands out as most meaningful? Why? Put another way, where did you encounter truth, beauty, or goodness (which is another way of saying, where did you encounter the Divine in your midst)?
Scripture for Reflection
All Things Work Together, Romans 8:28
Created to Do Good Works, Ephesians 2:8–10
For Further Reading
Living with Purpose by Tim Muldoon
The Awareness Prayer by Barbara Lee
Prayer
Close with an Examen.