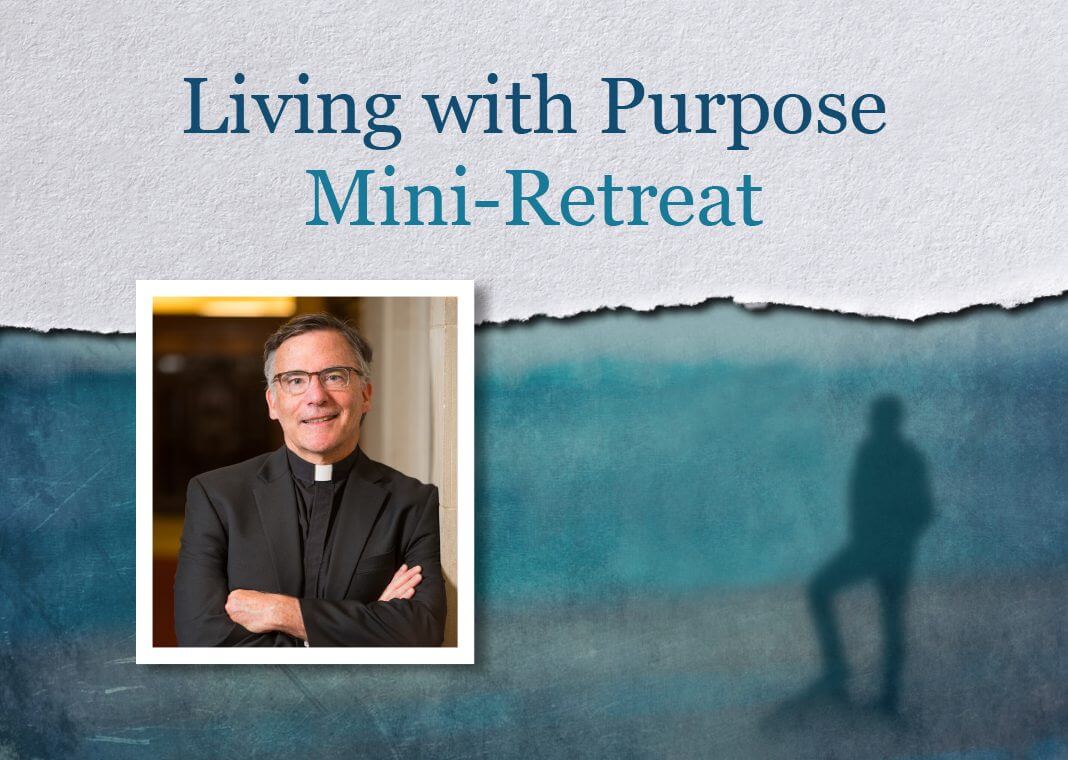 How can we live with purpose? Let's explore that idea this week in our online retreat. In three parts, we'll consider the demands and the benefits of living with purpose. Our guide is Fr. Kevin O'Brien, SJ, author of Seeing with the Heart: A Guide to Navigating Life's Adventures. This retreat draws from the ideas in that book's first chapter.
Opening Reflection
The opening meditation of the Spiritual Exercises, commonly titled "First Principle and Foundation," begins with these words: "Man is created to praise, reverence, and serve God our Lord, and by this means to save his soul." (SE 23)
I highlight those opening words: we are created to praise, love, and serve God. By implication, this also means to love and serve others, because love of God and love of neighbor are inseparable, both part of the great commandment articulated by Jesus (Matthew 22:34–40). This is Ignatius's mission statement for the human person: we are created to know and love God and others. Everything we do or don't do should be weighed against that end.
—Excerpted from Seeing with the Heart by Kevin O'Brien, SJ
How would you write your mission statement, your purpose, your "first principle and foundation"?
Scripture for Reflection
The Great Commandment, Matthew 22:34–40
For Further Reading
Not Confusing Ends with Means by Vinita Hampton Wright
What the Principle and Foundation Calls Us To by Fred Galano
Prayer
Pray "Prepare Me, Lord," a prayer by Vinita Hampton Wright, in the video below.